Actually I am posting the above video as a test to learn how to post a video here. Haha
But the deer outside my window is kinda cool.
And sorry I just realized I meant for this to be in the lounge.
Wow! That's awesome! That looks like a formidable beast!
Black bears @Darryl they're harmless if you leave them alone. They just come into the yard to steal fruit from the pear tree

This is my deck at the end of summer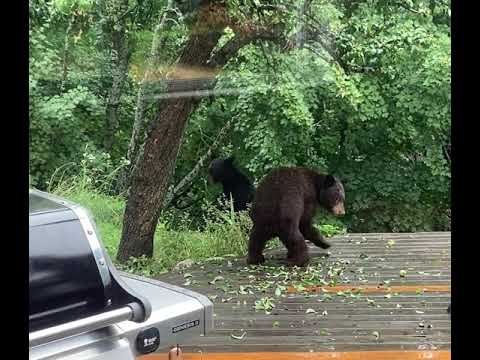 Where do you live Barney? I'm in Tennessee.
Rossland, British Columbia. Lots of bears here.
Depending on your forum trust level, you might be able to move it by editing the first post of this thread.
I hear it's beautiful up there. Tennessee is beautiful too. I love living amongst the wildlife. Lots of deer and wild turkeys in my neck of the woods. No bears here. The bears in Tennessee are more in the Eastern part of the state in the Smoky Mountains.
Thanks Mike. Got it moved to the lounge!
Oh man I love venison, lol.
Venison Jerky is awesome!