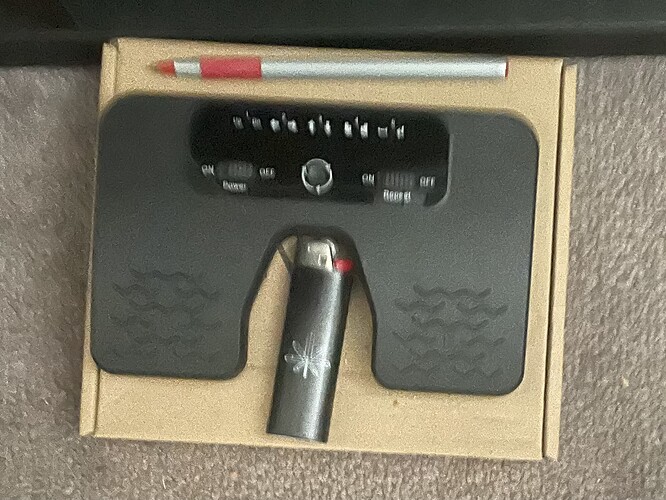 So I wanted to figure out this Yueyinpu page turner pedal I bought yesterday on Amazon - decided to test the options and take notes incase anyone's considering a turner. This is in no way a professional "review" just the first quick experience of a newb bassist - and therefore new to all of the platforms used outside of a basic pdf; who also doesn't overly like tech outside of plug and play.
All in all I tried maybe 30 minutes of testing- so this isn't super thorough testing or the best set up someone could use, You've been made aware

Basic setup
Turner attached via bluetooth to
Old (10+- y/o) MacBook Air that had
USB to cheap tv monitor where tab was pinned.
1/8" audio out to fender rumble 15
Audio from fender rumble to audio technica headphones.
Song and tab:
Another brick the wall pt.2 - Pink Floyd
using full screen mode and Apple Music player displayed on the mac
Systems tested
Apple Music
Ultimate Guitar Basic user tab
Ultimate Guitar "Pro" tab
BassBuzz 50 first songs site (noteflight)
PDF
That sounds more complicated than needed… moving on:
Apple Music
For fun tried to control start/stop:
Works fine, but as functions aren't assignable cursor must be left on the play button and "clicked" like a mouse. Stop/start but no return if need to start over.
Ultimate Guitar (basic)
Easily scrolled the page - hard to determine actual functionality as the tab was horrid and unorganized… but that's a different topic all together
Ultimate Guitar (Pro)
Scroll is jumpy and, for me, too easy to get lost
BassBuzz 50 first songs site (noteflight)
Flow & Strip views didn't function for me
In perform view had to leave cursor on the "next arrow" and mouse click to next sheet,
Again as not assignable only could move forward and not back ward
Page view
Scroll was slow - 3-5 clicks to hit the next Set of measures below.

Switched the repeat mode on and was smooth scrolling (think mouse wheel)
Pdf
works as a "sharp" page turn ie- not able to view upcoming bars on next sheet
All in all it does the basics of what I need it to with my current setup, and likely sticking to the 50 songs, for now. It's very basic, as expected for the lowest price multi function pedal I saw; $50 all in w/same day shipping.
Also, I'm sure, there are much better ways to set this up using various reader apps etc, etc, to improve functionality… I'd rather try to learn a new song or improve technique then go down that road.
Assignable keys is definitely the better option imo