Kinga makes the best face when she plays it looks like she plating something delicious, lol.
So we have a video of @Gio on stage, do we have one of Josh?
There's a few snippets @JoshFossgreen has posted, including one of him and @Gio

Not sure - I've seen some he has posted over the years but I don't have a link, sorry. Hopefully he will chime in.
Oof, it's hard to narrow it down to just five.
In no particular order:
Ron Carter
Marcus Miller
Victor Wooten
Rich Brown
Pino Palladino
Tony Levin <— Yeah, I know that's six, but I couldn't leave him out!

He's at the Blue Note in NYC next week, I really need to get down there one of the nights.
I saw him and his trio this summer at DC Jazzfest. So good!
Let's see what I can find… (and I'll just breathe through the hubris of posting myself in this thread lol)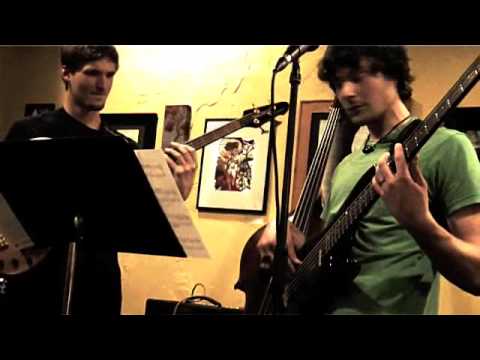 (@Gio we really need to film something else so I can stop sharing that lol)
It's great because it's classical, but with bass face
And then the jazz slaps come
Not in order but my top 5
John Myung
Doug Pinnick
Anthony Jackson
Marcus Miller
Steve Harris
Surprised no one (that I saw anyway) has called him out earlier. Good pick.
Because most of us only got 5 to mention

(Good pick, for sure!)
I have to add my favorite YouTube bassists. They are the ones who gave me the final push that got me to pick up a bass.
Davie504
Charles Berthoud
Cover Solutions
and of course the guy who actually taught me how to play
Josh Fossgreen (from bass buzz)
Geezer Butler
Chuck Dukowski
Steve Harris
Bootsy Collins
Billy Sheehan
honorable mentions to Tommy Stinson, Klaus Fluoride and Gene Simmons
Good call… I'd like to learn some Replacements lines, but I can't find them anywhere…
Ultimate guitar has zillions.
Quite a few "official" too.
Sign up for $5 a month. Go to town downloading PDFs cancel anytime.
Ooh. A placemats cover might be fun. Maybe Alex Chilton or Bastards of Young.
2 of my faves.
I'll check it out - thanks…