Hello … I am new here and hope to put this question
in a proper place.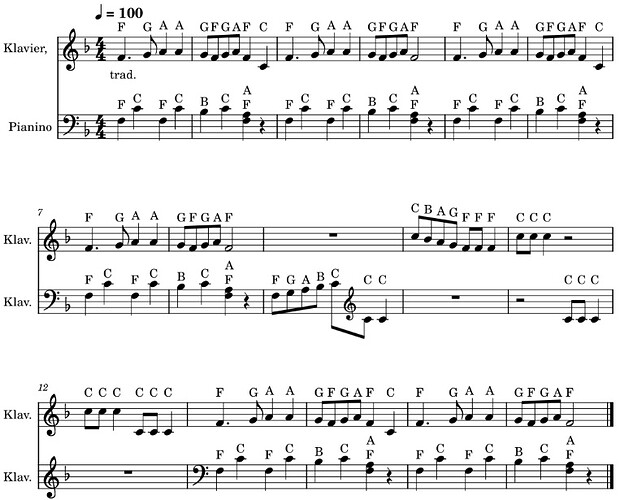 So I tried to use this sheet music of alouette to find the note names
for a music program.
I recognized the b behind the violine- and the bass-key that is meant
to lower a semitone.
But I only recognized differences in the output of my music program for
all the B-notes that had to be B-flat-notes to sound all right.
Would someone be willing to explain this to me?
Thank you very much.