You may have a song you want to play along with. Maybe even a song that has no bass track… and you want to record that into a Reaper project so that you can add your bass noise to it.
Here's how to go about:
In Reaper, go to Options/Preferences, and configure the Audio Device Settings as follows: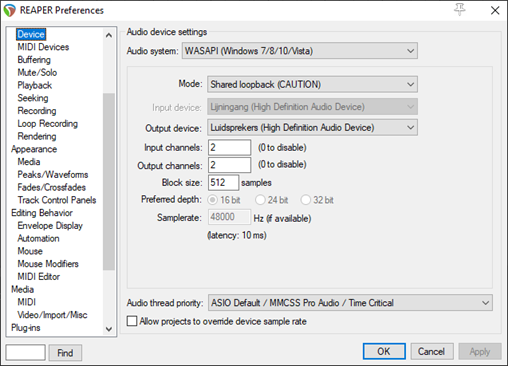 Now, create a new track. IMMEDIATELY MUTE THE TRACK OR DIE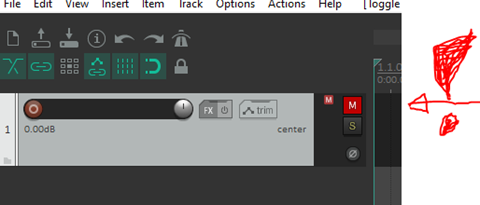 When you've muted the track, you can arm it for recording.

Under IN FX, choose Input Stereo/Input 1 + Input 2:

If you now start to play what you want to record, you should see action in the VU meter for that track:

If that happens, you're all set to record.
Make sure all other apps that could generate noise are shut down. Mail, Facebook, calendars…
If, on starting your music, !!!YOU HEAR A TERRIBLE NOISE!!! you have initiated a feedback loop – this is because you did not mute the track, and the track is looping back onto itself. MUTE THE TRACK NOW OR DIE!

When you are done, MAKE SURE YOU RECONFIGURE your audio device settings to no longer use the Shared loopback device!