Just because


And maybe you've never seen Jimmy Johnson on his 5-string Alembic (check out the string spacing

)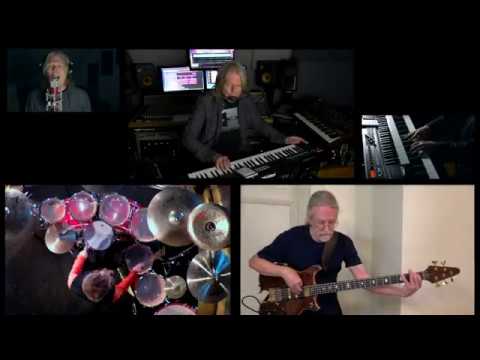 Good thing he did because I like it.
Yeah, it's great dark synth pop and I like everything up to and including the Filth Pig. After that they lost their original sound and started to sound like most generic industrial metal bands of the era.
I feel Rex Brown should have some love too. He really complimented Dim's guitar solos with solid basslines and this is exactly what bass is all about, right? Sorry to see Phil like that, he used to be so energetic on stage…
That Ministry video was a real surprise lol. Sounds a bit like Duran Duran
No offense to Duran Duran, but if I'd heard this before I got into their later stuff, I probably wouldn't have ever given Ministry a chance. Nothing wrong with it, and it was absolutely 1981 in that video, but it's SO different.
Not to necro, but @terb has a comment from years back about Mastodon's Leviathan album. If I'd heard Remission, the album that came just before that first, I would have nope'd out of being a fan of the band, possibly. Then, an album after that, they're even more different and make songs like this (and I can't get enough):
Oh shit, what have I done? I am more into this, tho:

I always wanted to tour with a Duran Duran cover band and play that song, specifically. I even had a name for the band - Duran Duran Duran
From the depths of time (1980 to be exact) when life was oh so simple lol
And bang they're still rocking after over 40 years!
I like everything from "Land of Rape and Honey" and "In Case you didn't feel like showing up Live" to Filth Pig, but I think even Filth Pig showed a change, so the last truly GREAT album was "Psalm 69, the was to succeed and the way to suck eggs". Maybe "The Dark Side of the Spoon" too. But my too favorite's that I could not live without is "The mind is a terrible thing to taste" and "Psalm 69"
Absolutely, and I love Rex, I am just saying that I have a hard time not focusing on Dime's guitar when listening, because he was just such an exciting player, who had such a big and lasting contribution to metal guitar.
Again, I love Rex, and would have loved to see him playin with Phil and the Illegals instead of the other player, and I will be sure to learn some of my favorite Pantera songs at some point, but I am not trying to keep up with a bunch of speed metal at this point in my playing anyway.
Some I do, but mostly ones that have great tutorial video's like Josh's Hysteria video, and Mark's "Raining Blood" and "Battery" tutorial video's, along with his newest Dave Ellefson "Peace Sells" video.
Peter Paul and Mary did a killer cover of this on their Lifelines album.
Yeah, I just used Peter Paul and Mary and 'killer' in the same sentence.
Would have been nice to see the double bass player included in the video,
that's right, i forgot, bass players are out of site out of mind



Cheers Brian
They moved to Relapse? I thought they were on Deathwish?
And is that Caro Tanghe I hear in there? Sure sounds like her and she's in with them.
Oathbreaker's latest stuff is taking a different direction (that I like and that blackmetal fans hate).
Very solid

Yes, that's her

There're three Japanese artists I would love to see live (Wagakki band, Babymetal and Wednesday Campanella if someone is interested in the rest.) and this is one of them. (Bunch of Japanese masters/professors of musical arts does their thing.)
… just wait for the Shamisen solo.

Ooh very nice, and yeah, very Russian Circles

Let me know if you'd like some more