I've seen similar topics on other instruments forum. Gotta say us bassists sure have great taste.
Jojo Mayer, JD Beck, Louis Cole
Many that were already mentioned, but one I didn't see…
Keith Moon
Al Jackson, Jr (surprise surprise I brought up Stax again).
Nothing too flashy but had an amazing pocket, and he played on a bunch of the first songs I learned on bass, so spent a lot of time "locking in" with him early on and had fun with it.
He shows off some chops here –
Not Lars @Paul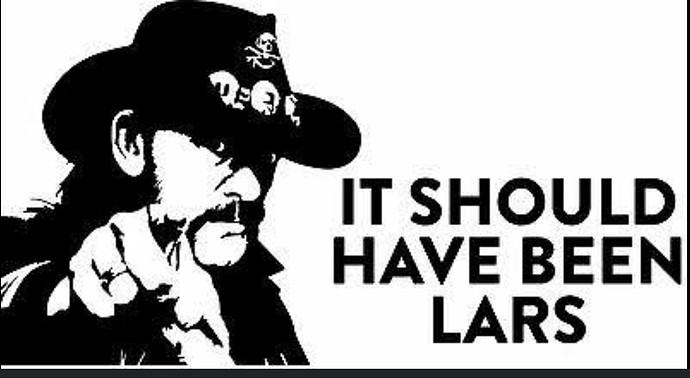 Busted!

Me too, dude… I sighed as I hit the like button, @Paul
A lot of my favorites are dead…
Vinnie Paul, Keith Moon… Does Will Ferrell still play for the Chili Peppers?
Haha that was gold. It was only for charity but I bet they had a good time. Chad Smith is a great drummer too.
So much drama for that family with both Vinnie Paul and Dimebag Darrell passing away way too early. Both brilliant musicians and Dimebag was a real virtuoso. He is my #1 favourite guitar player of all times.
Vinnie Paul Abbot.
Julia Smut
Dave Lombardo
Smelly
Tim "Herb" Alexander
Charlie Benante
John Stanier
Frank Beard
Bill Ward
Matt Sorum
Phil Rudd
Ivan De Prume
John Tempesta
Paul Bostaph
Thats enough for now
Nobody mentioned Phil Collins? . . .

He does vocals while drumming for Genesis . . .

Cheers
Joe
Big fan of Phil! Amazing musician
I don't know a good drummer from a bad drummer, but I do like Don Henley because he's such a great singer too.
He's a lefty it doesn't count, lol.
I like Anika Niles too especially when I like a good math problem.
Roger Taylor and JoJo Mayer.