I just noticed something. My Charvel P/J has its split-coil pickup positioned this way:
I see that on Ibanez and older Charvel P/Js as well. However, when I look at most other brands Ps and P/Js, they're positioned like this: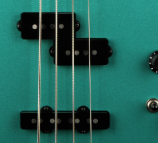 What's the difference? Is it just a tone thing, or is there some other reason for this?