Oh, you couldn't be more wrong. Some kind of bagpipe, accordion, banjo, and tuba fusion, perhaps. But NEVER the Eagles.
And that's an 8-track tape deck, thank you very much.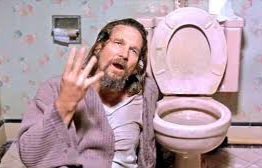 Familiar with them.
Like them.
But they need bagpipes.
It's kinda impressive that Joe Dart steals the attention over Cory Wong. That band has some serious good musicians.
Probably don't even require ears to "listen" to your music

Well, there's all this research on gut bacteria affecting our mood, state of mind and perception.
Perhaps they listen to the music with their "bowel ear".
I hate it so much that EQs in cars always only have three bands.
So often, you get some rattle from bass somewhere in the car, and you can't really isolate the frequency that is the culprit. It is either live with the rattle or "Ok, no bass then!"