I've become rather curious about this lately, but can't find anything in internet searches that answers my question.
The reason I ask is because when I'm trying to achieve optimal levels for recording (volume, gain, etc.), I tend to get some feedback, especially if I switch on overdrive or engage the Tube Screamer.
In the photo, I'm standing in my usual spot which is about 4.5 feet away from the face of the cab (Rumble 115). It's a Rumble 500 watt amp head, so I tend to keep the volume rather low when practicing.
You'll notice the cab is aimed directly at me.
Now, I'm wondering if I should turn the cab so it's facing the same direction as me (outward from the practice space). Would that help. Do you think it's something I should do?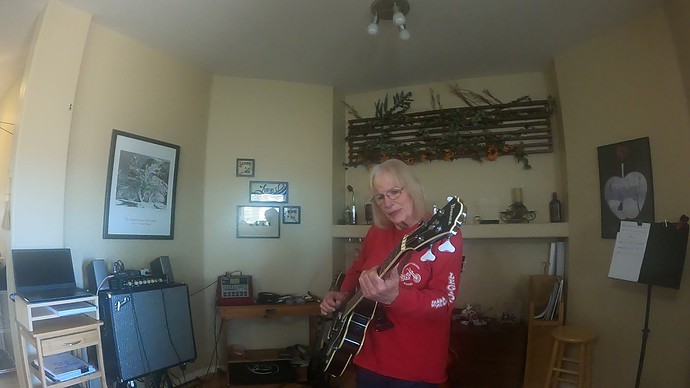 I read somewhere that you should face it toward the wall, but that seems rather peculiar to me.