Here's a shootout between the top two P pups that appeal to me. So far.
Your opinions and alternatives?
I like the Fender PV. You should check the upgrade your gear thread, we just had a discussion about p bass pickups.
Thanks, Paul. I hadn't been in the market before. Will do.
Not yet. I've seen several Fralin P demo/shootout videos, though, because they were my first choice.
Still are, with a close contender being the Fender PV '63.
Yeah! I actually saw that one earlier. Didn't know it was Oliver Tobyn.
I like the PV '63 better than the '62. The '62 sound a lot like the stock pups on the Sire P5 - more mids-forward.
Yeah I know where you're coming from. I love my Might Power Morphing Bass, but I'm not sure I would have chosen SPB 3s
Haven't started doing comparisons yet, nor even sure I'll change. Thought I would give the QPs a try.
FWIW I think the stock Hybrid II pickups are modeled after the '58 True Vintage. They have the same pole piece thing going on.
@howard They do sound good. A tad different than what my mind's ear perceives as vintage Fender, though.
The Fralin and Fender PV '63 hit that note more for me.
The P5 stock pups sound good, but the mids-emphasis is a more contemporary, Marcus Miller-ish influence, which, of course, makes total sense given the instrument's origin.
Get the Fralin and don't look back
This! Paging @John_E. I love my Fralin Jazz.
Seriously, there are too many good ones when it comes to P pickups.
You say Vintage now but in a blind test you may like the more forward present or worse modern P tone. Too many good ones to list, the G&L MFD is on my short list too.
@Al1885 & @AnotherJosh I've always admired Fralins. Still the front runners.
And, if my taste in P pickups ever changes down the road, it's easy and relatively cheap to swap them out to get a different tonal vibe.
the difference in the performance between the good ones and the great ones are about 10% however the difference in price usually exceed 100% this is true in almost every products. There's nothing wrong with acquiring a great anything if anything its pride of ownership, I'm the living proof of that, lol.
Pickups fall even deeper in the gray area depending on how active you are during post. there's almost no point in getting a pure vintage when you are going to put heavy effect and/or alter it in the post. You can do a lot of magic with the stock Squier pickups.
For the real battle, it's best to set everything in the middle and hear them out side by side. I have a few favorites, if you are into the vintage genre seek out the Music Man Sabre Bass, man that thing sounds old, it puts the 60's p bass to shame, lol and definitely not my main cup of tea.
Lol, not that deep down the vintage rabbit hole. I just like big, airy lows and meaty D and G string tones from a P bass.
Sure, just about anything is possible to achieve in post and/or with pedals. I'm not into effects, though. I just want a big, clear, authoritative P voice to add to my other basses' tonal palette. I'm not looking for thuddy or contemporary mids-centric tones from my P. Just something pure that lets each string's fundamentals and overtones ring clear, fat and true.
So far, Fralin is ahead in delivering what I'm after. Fender PV '63 is close.
Might want to check out Bare Knuckle. Sounded better than the Fralins to me.
Thanks for the heads up. Bare Knuckles sound a bit scooped and suited for picking to me.
Not bad, but they strike me as almost guitar-like, tonally, geared towards hard-driving picking styles.
Here's a great comparison with all three next to each other that may change your mind…
Seemed similar to the Fralins but with more clarity to me, YMMV.
Fenders held up well too.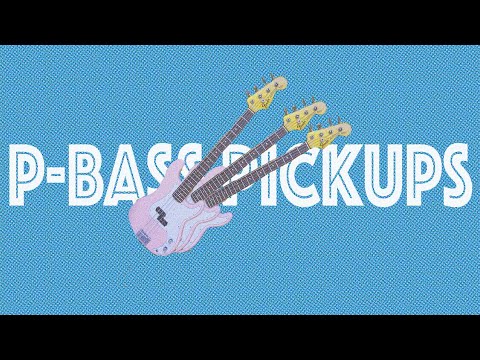 FWIW all three sounded good to me, if I were to rank them I would say the Fralin and Bare Knuckle were close with the BK slightly above for me, and both somewhat better than the Fenders.
Of course the Fenders cost much less too…