I hope he got a few good low end hits in.
What about this one?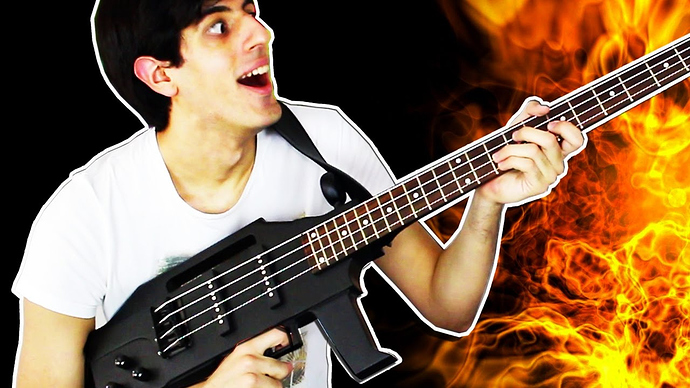 Also he (the aussie from the article) chose his cheapest one, not the most effective one for the job

Glad to read he grabbed his cheapest

At the moment the sound of my playing would be enough to scare off any intruders
I have to admit that when my friend sent me a message that he just saw it on the news where a guy used his bass to drive off some home invaders, my first thought was that he must play impressively badly.
Makes me think what he's capable of doing with his amp
hum now lets see how can i attach a flame thrower
I'm glad it was only a cheap bass, hate to waste a good instrument on scum bags
No he is a guitarist didn't you see in in his wardrobe?.
I didn't see his wardrobe at all from the message my friend sent to me.
Is their a band in there?
No there is a rack of guitars, he used the bass because he thought it was expendable
Maybe he is a closet guitarist?
He is a guitarist who was trying to play bass thats why he used it to get the scum bags, I was impressed by how well it stood up after being smashed through the window of the car, that's a bass worth investing in