Will 2020 to be the year Josh gives us an intermediate course?
I've been waiting since 2019, so… I doubt it

Will 2020 to be the year
do we have a time traveler on our hands?

Nope… he's going to give as a badass course….

No matter if it's this year, next, or after the collapse of civilization, I will have the same response: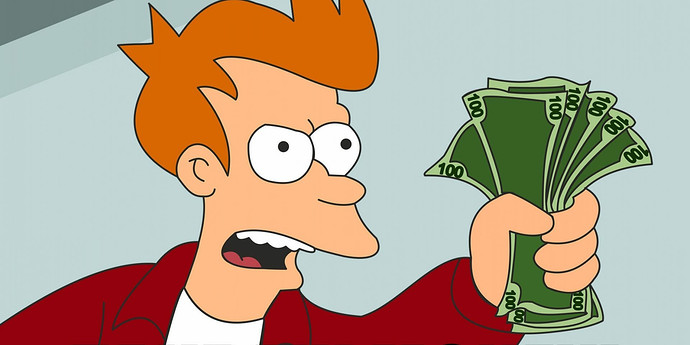 …t-shirts? Hoodies? No idea. But here's to hoping.

For what I paid (in a one time fee for the course), andfor the joy of learning the bass, which I never dreamed of doing, I feel so indebted to @Josh, that if he never came out with another course, I'd be fine with it. I might also add to say nothing of this awesome forum where I have met some really neat people of all walks and playing proficiency…
I can go back to his old videos, and I can always mine more instruction from him.
…of course if he came out with B2NL (BadAss to the Next Level), I wouldn't complain!
Just wanted to mention that I consider the current course Beginner-Intermediate. It covers a LOT of topics that a typical beginners course wouldn't. I feel like if you mastered (not just completed) everything in the course, you'd be an excellent bassist. However, there are always more things to learn, and it would be great to see more content.
Absolutely, if you can breeze from one full speed workout to the next…you might just be BA Level 1.