Haha! I just saw this one as well. On balance, they don't look like they play music to dance to, so they can probably encroach onto the floor.
Stage-diving isn't going to be much fun though!
Thats totally me with a bunch of post-rock right now.
Looks like bassists might have a secondary job in between gigs. Not sure we'd be as reliable as sheep dogs though.
It's no secret that I dislike bagpipes. This is a photo shared from a friend who lives an hour away. It was taken on the train home today. The mind boggles.
(being bagpipes, this is only tenuously 'music related')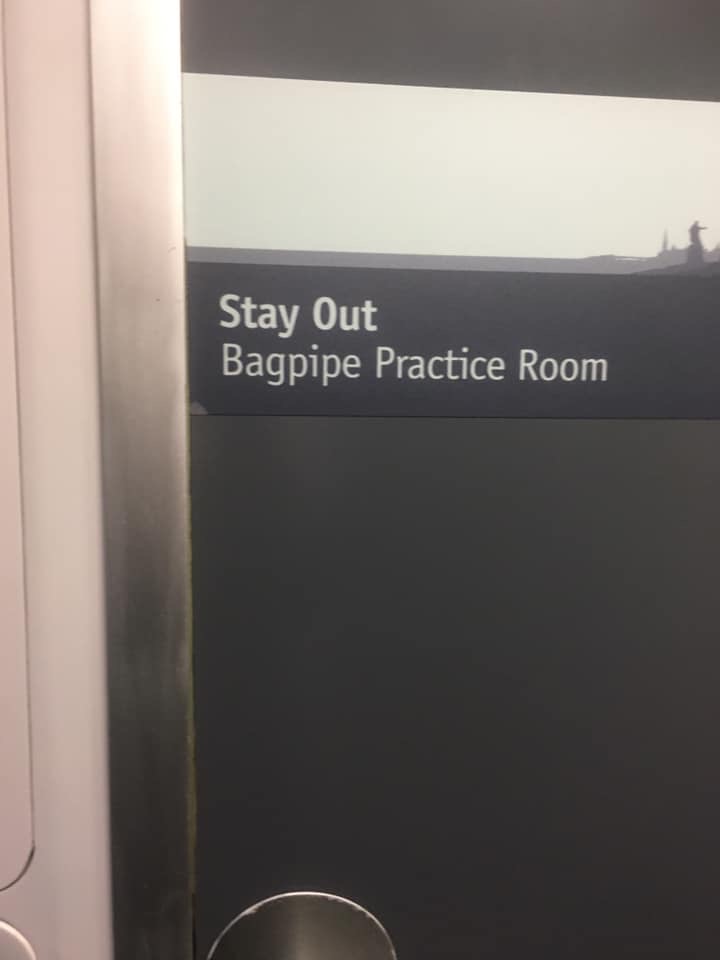 How can you not like this???
Perfect way to keep folks out - nobody in their right mind is going to venture in

where can we buy this tshirt ? we all need one

I'm curious about that forever employed line. Are bass players in high demand on the music scene?
It's the least played instrument of modern band instruments. So yes, bass players are usually in demand. That's been my experience for sure.
yes @jazmo1999, it's very easy to find a band when you're a bass player. that's the reason why a lot of guitar players start to play bass ! (but that's not the reason why I did

)
I would say yes as well, I've been playing bass for less than a year, took B2B last spring, then, by winter, have had no problem finding local musicians to play with, or bands that need a bass player. Even a new bass player is better than no bass player it seems! As far as actually employed, though, well, haven't gotten paid yet for anything, but, I'm okay with that as I'm still learning
Not be cynical about it, but I don't think this T-shirt exists… it is photoshopped (and the original is probably used for all kind of messages like this one).
Still funny though

Haha, that'll teach me

However, it might be close to "cultural appropriation" for a noob to walk around like that

I just started 3 weeks ago, but as I improve I do want to play with people. Not sure I'm ready to earn $ yet, but all in due time.
Yes! Well, good bass players are.