Some good stuff there @rae_kristine
Always been a bit of a Rush fan but there's a few of my favourite bass lines from others missing. As always it's always a personal thing
Slayer - Reigning Blood
Motörhead- Overkill
Thin Lizzy- Waiting on an alibi
I could go on

Oh and The number of the Beast - Iron Maiden
@rae_kristine and @mac I love some Les Claypool and Primus songs . I grew up on Metallica so that's good and of course Getty Lee is amazing. Rio was another great choice.
Also Matt Freeman with Rancid , Jaco, Marcus Miller, Victor Wooten, David Ellefson (Megadeth) and many more lol some of them made the list though.
John Taylor deserves more love. He is one of my absolute favorites.
Btw, is anyone else being driven crazy by the "YYV" title at the bottom?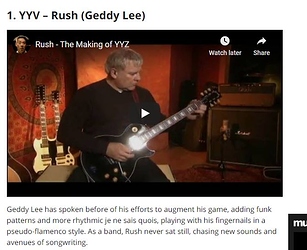 I wasn't until you pointed it out

That was one of the first things I saw lol





YYZ as #1 ?
No way!
La Villa Strangiato is #1 !!!
This is just a joke. I've seen where people argue over whether YYZ or La Villa Strangiato is the best/hardest/whatever.
I like seeing these lists. It's interesting to see what makes it in.
"Best" is such a subjective word here. These lists are usually about technical difficulty, which does not necessarily make a bassline good or effective, just impressive.
Driving or melodic simpler basslines very often are "better" than more complex ones, in context.
That list is missing a whole lot of Peter Hook and Dave Allen in that regard

Patricia Morrison absolutely nails the concept here: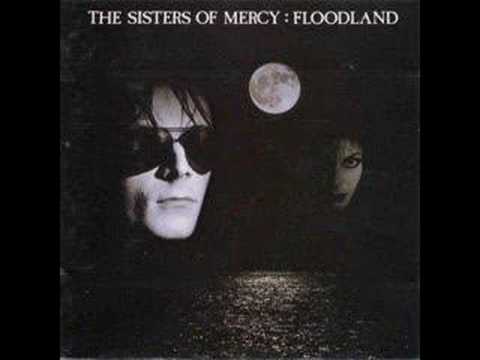 That bassline is nearly perfect. Changing it significantly would detract from that song.
That said, also super glad to see Rio on that list - Taylor is really underrated, which is ironic given his megastar status

Guess I've got an older soul, or at least older taste, I listen to stuff by Jamerson and Babbitt and think everyone is building on their lines. When it comes to creating the groove and being able to make the song memorable via the bass line they kinda set the standard. I love the motown stuff.
There's a lot to that and a bunch of the other old school session musicians too. Like, good luck on beating the Peter Gunn theme or Bond theme any time soon

SOMS finest hour. Of course nobody can stand being around Andrew for more than 5 minutes because he's a dick, so they all quit.
Totally. Interviews of him are hilarious in that regard.
(I'd put Dominion/Mother Russia up with Lucretia too, but Lucretia is definitely the peak for me too!)
Actually, their finest hour was the song temple of love. Also one of the most heartbreaking stories in music. RIP ofra.
Man I loved Ofra Haza's work. Her solo work was fantastic. Big shock to me when she passed away.