What if you could flip a switch to magically get the perfect bass tone for any song? The power is in your plucking hand…
0:00 - Lee Sklar's "Producer Switch"
1:20 - The Physics of Plucking Position
1:55 - Setting Up Your Producer Switch
3:36 - The Switch in Action: Reggae Playalong
5:48 - Disco Playalong
6:45 - Rock Playalong
If you're doing the Beginner to Badass course, this lesson would fit just about anywhere - but the playalongs are somewhere around a Module 6-8 level, I'd approximate.
Bass Tone Playalongs
Here's the Soundcloud link for all those playalong tracks, so you can experiment with your 'producer switch' -

Lee Sklar Links
Is that Lee Sklar clip insane or what? I still laugh out loud every time I see it.
And here's the video I pulled the other Sklar clips from, he's got a ton of great vids on his channel -
Bass Tone Cheatsheet
Here's that graphic I put together for making quick decisions about plucking hand position. Don't let my generalizations limit you, but I think they're a good starting point to experiment with on your own.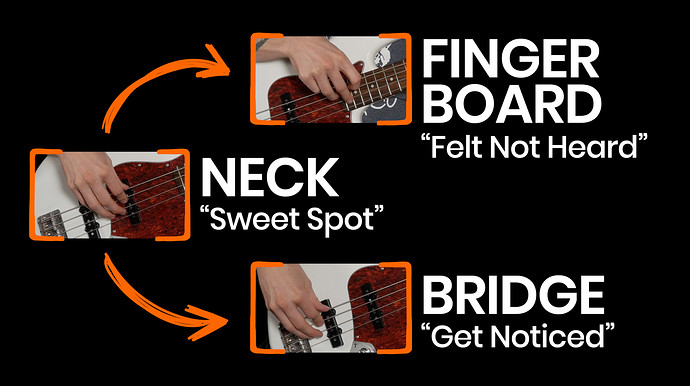 Did you find this lesson helpful? Is plucking position something you already think about?