Normally, I am a fan of appreciating the beauty of a good finish; However, I came across a VERY well used P-Bass on FB Marketplace: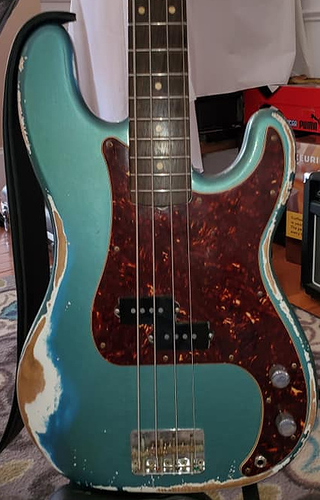 I was just wondering if anyone here does anything custom tho their instruments, straps, amps, etc. I would imagine that taking off a pickguard to (re)paint would not be too difficult, but would attempting to paint a body like the one pictured be more hassle than it's worth?
For the sake of argument, let's exclude rare models or sentimental items from the discussion. I am just referring to easy to find things that might have been damaged or just worn out.