So who are your favorite bassist in Metal?
Mine are Mike Lepond - Symphony X Geezer Butler - Sabbath
Ian Hill - Judas Priest, Boh - Kami Band (Babymetal), Cliff Williams - AC/DC, John Paul Jones
John Paul Jones, Steve Harris, Rex Brown, Cliff Burton, Robert Trullio, Jason Newsted, David Ellefson, Geezer Bulter,Justin Chancellor,Lemmy,Billy Sheehan,Alex webster,John Myung, there's so many great bass players out there in Metal, Rock, Punk, Funk,Jazz…ect. I could never have one. Big Led Zeppelin fan. But also love the old funk(RnB) music too.
Yeah, I would add Verdine White in there, but he is as far from metal as you can get.
Ian Hill is under rated for sure. I also like Eddie Jackson from Queensryche .
Yup and my 1st concert back in 1977. EWF.
Nice list I like a lot of them too. Billy Sheehan is awesome and a super nice guy too!!
Right On


How about this guy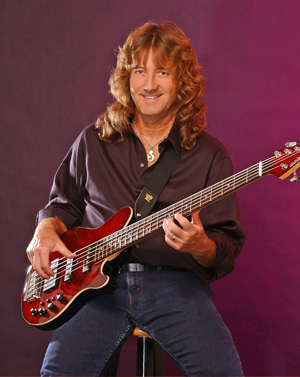 Your, Good Brother.

Looks like Music Man Reflex bass thou.
Bob Daisley, Troy Sanders ?
Thanks I know what I'll be listening tonight. Hub city kid,Bombast. some flying colors. So many great bass players.

There's so many.
The main man for me would be Ian "Lemmy a fiver" Kilmister although he wouldn't class himself as metal.
Also a big fan of Brian Mitchell from Alter Bridge,Nikki Sixx from Motley Crue,Duff McKagan from GnR ,Cass Lewis from Skunk Anansie but the list goes on forever