Just getting some thoughts from people with more knowledge and wisdom than myself.
I've currently been learning on a Brunswick TBJBA (electro) acoustic bass, which I am really enjoying, though I currently am limited to playing sitting down due to the lack of a second strap button, and the body is massive.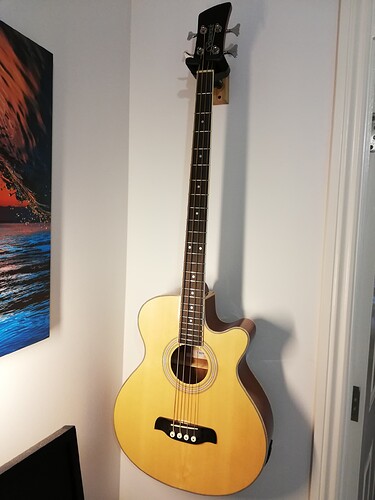 It is pretty and sounds nice mind you.
I've been pondering a different acoustic (more details below) as an upgrade or alternative and am fairly surely it is certainly an improvement in every way, but am not in the know enough to truly know for sure.
I'd also like to pre-answer the question of 'why not get an electric bass' - I find an acoustic is just about quiet enough that I can play it in the evening without waking up my sons (3 years and 6 months, waking them up is best avoided) plus I currently don't have space nor funds for a nice amp.
So the bass I keep eyeing up in the music shop near my office is an Aria FEB F2M, which in my opinion is very pretty indeed.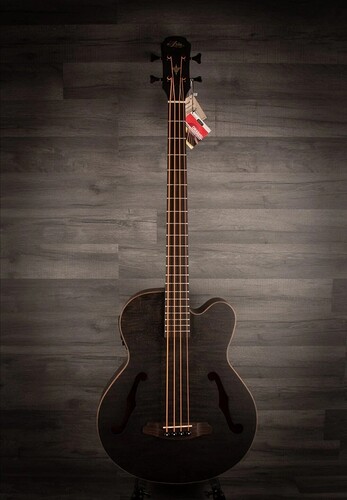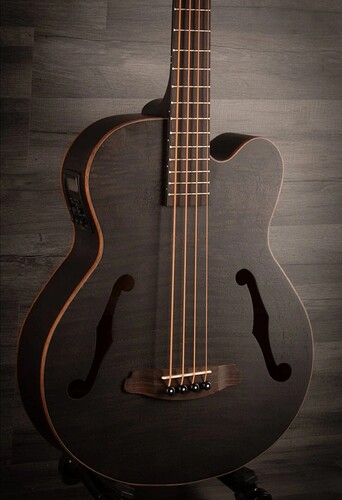 It's a medium scale bass (32") vs my 34" Brunswick (I don't have great reach in my hand thus far), has a less deep body, and as far as I can tell is made of nicer wood too - Nato body and neck with Rosewood fretboard vs the Brunswick's Mahogany/Spruce body and 'composite wood' fretboard.
Plus it'll be easier to use with a strap, I presume…
A penny for your thoughts, thanks in advance everyone.