Don't become a bass robot - learn bass scales the right way.
1:29 - Why You Should Learn One Scale at a Time
2:40 - Learn the Major Scale
5:48 - Get Melodic
9:29 - Bring it to Your Bass Lines
10:36 - Signed Sealed Delivered by Stevie Wonder
11:58 - Cryin' by Aerosmith
12:59 - Stir It Up by Bob Marley
13:52 - How to Create a Bass Line with the Major Scale
15:39 - How To Practice
If you're doing the Beginner to Badass course, this lesson would fit after Module 7, where you'll learn the major scale sans robot costumes.
One Major Scale Shape (To Rule Them All)
You should definitely know this shape. Before Sauron gets his hands on it. Here it is in C major, where we started in the video: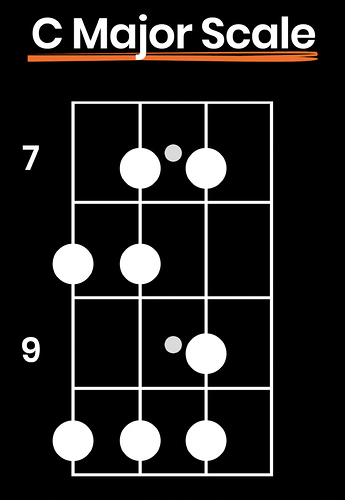 And it's the exact same thing wherever you move it on the neck. (starting on the E or A string so you don't run out of strings) Look, I'll prove it: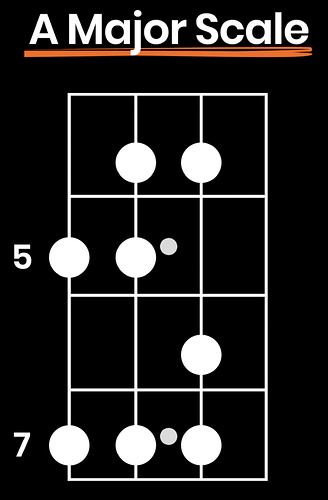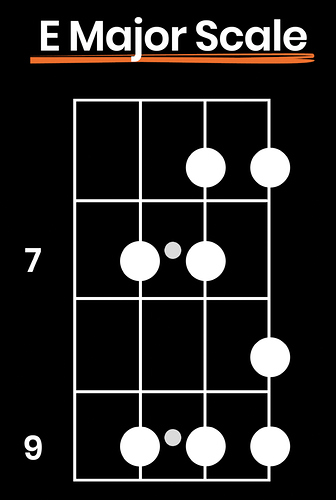 Melodies That Use the Major Scale
Learning melodies helps turn scales into music, plus it's super fun. Here are a bunch of melodies I wrote out for you to try:
Blackbird (Beatles)
John Williams Themes
I Wanna Be Sedated (Ramones)
Christmas Melodies
More bass melodies from BassGuitarTab.org
What's your favorite bass line that uses the major scale?