Get started with bass chords and avoid the mud with these 2 easy shapes.
0:42 - Why Triads Are Tricky on Bass
1:49 - Ditching the Mud with Tenths
3:10 - How to Play Tenths
4:31 - Buffalo Springfield "For What It's Worth"
5:33 - Fleetwood Mac "Dreams"
6:49 - Alicia Keys "Fallin"
8:07 - Making Up Songs with Tenths
8:58 - Chord Progressions Made Easy
11:51 - Let's Write a Song
Bass Chord Progressions Cheat Sheet - https://www.bassbuzz.com/go/easy-chords
If you're doing the Beginner to Badass course, you could play these chords any time, but the theory will make the most sense once you get into Module 8.
Major and Minor Tenth Bass Chord Shapes
Here are the major and minor tenth shapes starting on an A - but you can slide these around anywhere.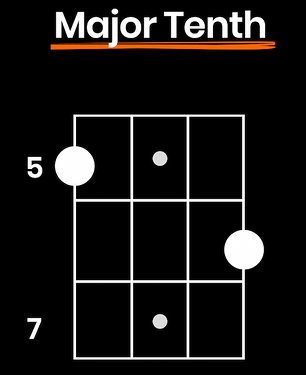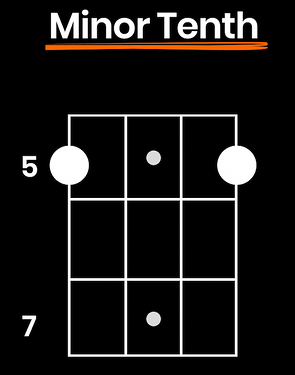 Middle finger on the low note and pinky on the high note is a good fingering option because you can use it on both shapes, so you don't have to swap fingers while you slide around.
How Tenths Work
Like I said in the video, these are called "tenths" because they're like the third of a scale bumped up an octave. And if we just kept counting through the scale past the octave, that would be the tenth note we get to, like in this image: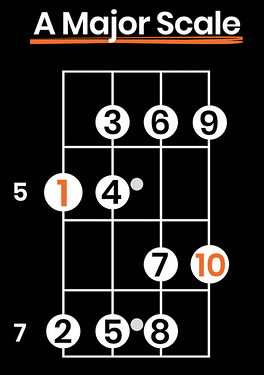 There are some sexy tenths that I love at the beginning of Marcus Miller's cover of "What Is Hip?", before he goes into the crazy-speed double thumbing:
What's your favorite song that uses bass chords?