Can't slap? Do these 7 drills and you'll have a solid slap bass sound in 20 minutes.
1:30 - Drill #1: Slap the Table
3:26 - Drill #2: Notice the Thumb
4:30 - Positioning: Thumb Down vs. Thumb Up
5:28 - How to Position for Thumb Down
6:32 - How to Position for Thumb Up
8:41 - Drill #3: Slap the Bass
10:46 - Drill #4: Relax the Thumb
13:17 - Drill #5: Nail the Accuracy
17:06 - Drill #6: Cross the Strings
19:50 - Drill #7: Mute the Notes
22:13 - Kick-Ass Slap Takes Time
If you're doing the Beginner to Badass course, this lesson would be a helpful addition to the slap lessons in Module 13.
Thumb Angle
It can be tricky to get right thumb angle for the thumb up technique. You have to play with strap height, neck angle, and horizontal position to find the sweet spot that works for you. Again, this is the angle you're shooting for: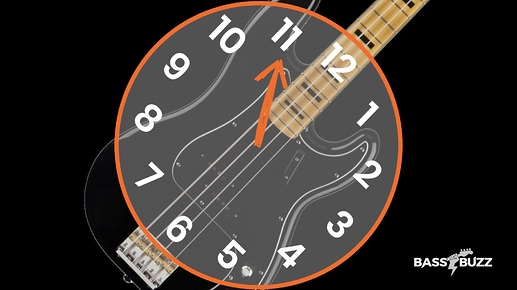 Get A Set Up!
Broken record alert - your bass probably needs a set up if you've never had one, especially if you want to slap. If there's more than ~5mm between the E string and the 12th fret wire, it's gonna be harder than it needs to be to get a consistent slap sound.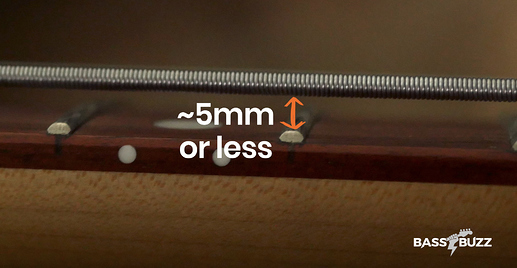 Let me know how your slapping is going!