Then you weren't charging enough.

Clearly not but was charging the same as others in better shape than mine - I think it was an impulse buy.
I also just turned a $6 profit on my previous studio monitors but that will get eaten in shipping, so basically I had them for free

threw together a little grab and go pedalboard, mostly for my baby bear U-bass. even has my travel amp velcro'd to it. blackstar fly amp, ditto plus looper, caline wine cellar preamp, rockstock nano tuner and a cheapo power brick.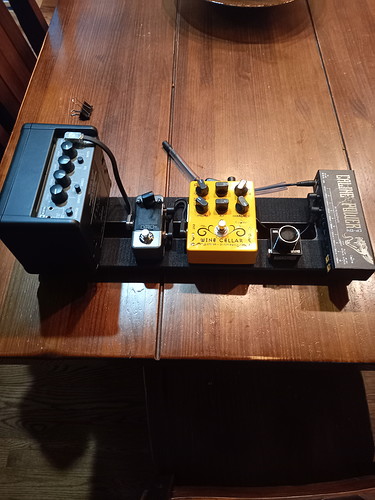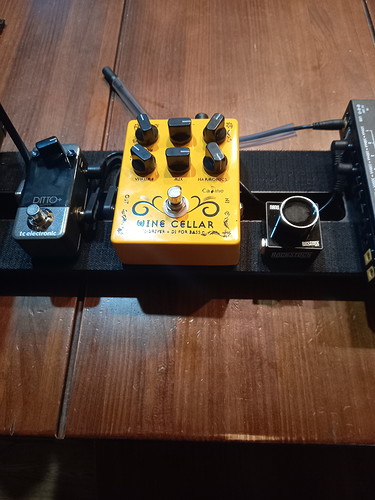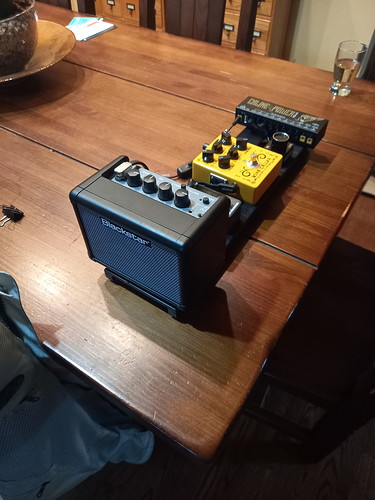 Awesome!
Someone upthread has their Microtubes 500 velcroed to their board. I thought that was a nice touch of macho.
I love when a cabinet is part of the pedal board! I wonder if it would be cool to make a speaker in a loaded pressure chamber with a pickup as a DI. How long until we can just broadcast to implants?
I remember someone, a long time a go, mentioned their hearing aids were Bluetooth compatible.
@PamPurrs Do they make cochlear implants with Bluetooth capability?
The new processors that Sara just got are Bluetooth and she loves them. The previous ones were not. These work way better.
Holy crap, that's really cool.
Nice! And that has to be the smallest pedal tuner I have ever seen.