Today, I bought a new bass, and spent some time setting it up properly.
I was really looking forward to go through some older B2B modules with it this evening.
So I went down and cooked a delicious entrecote.
I then cut it, using a Japanese chef's knife that I had just taken to the workshop to sharpen last weekend.
After cutting the meat, I cleaned the knife… introduding it to my left hand index finger.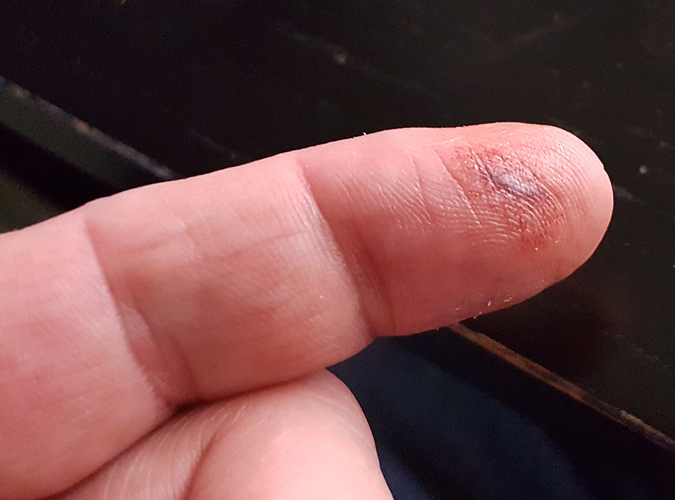 That last step kind of interfered with my plans for this evening. But it seems to be closing up rapidly.