I just completed a setup on my BB735 that I got a couple months ago (long overdue). I've got the truss rod adjusted so it's just slightly concave (like in figure A. of the illustration below).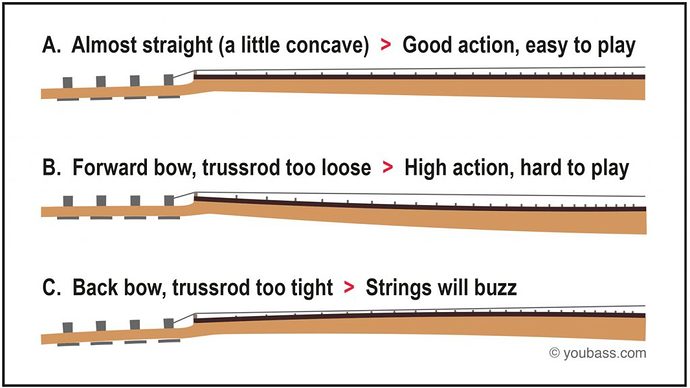 I can now slide a credit card from the 21st fret along the neck toward the headstock, and the distance between strings and frets is uniform… until I get to the 1st fret, where it's like hitting a brick wall. My conclusion is, the 1st fret is higher on the board than the other frets.
Do I need to file it down? Add more/less relief?
Any advice?