Nice old fashioned sunburst finish there! And a PJ at that…lots of flexibility!
In the last two weeks I have changed basses twice. I started with a Sterling, traded it in for a MIM P-Bass, and now am totally in love with a used 20 year old Carvin LB70A I found at a local guitar store…plays like butter!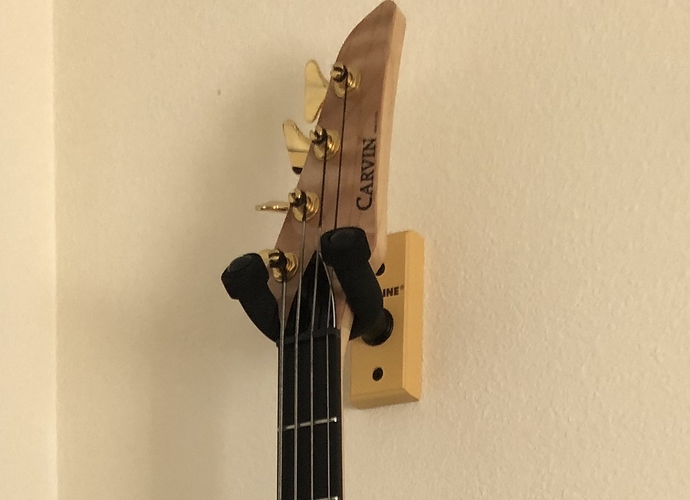 I look forward to meeting my fellow students…
Allan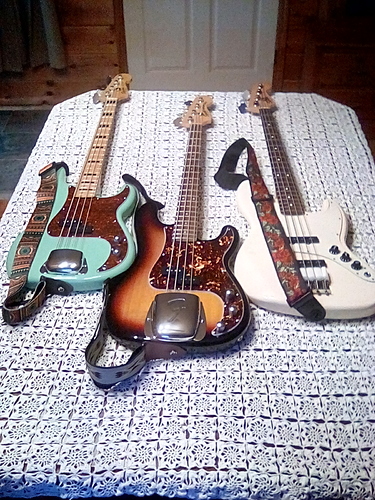 I recently purchased the lessons and a total beginner at 58yrs old. I'm going to take my time and learn well instead of quickly. Thought I'd share a pic of my basses. They're all Squiers, I'm partial to the Squiers. Don't really know why.
Welcome @oneaglewings. That's a nice collection you've got. Unusual around here to see somebody who has multiple basses of only one brand. Have you played many others? The Squire VM 70s was (and still is) on my wish-list, but I haven't found one to test drive (and don't really have the money).
Why not pop over to the Introduce Yourself! thread, if you haven't already, and erm, introduce yourself to the wider forum.
Welcome aboard, @oneaglewings . . .

I love my Squier too!

Good luck with the lessons and see you around the Forums.
Hi everyone! Happy to join this community and get more of Josh's classes!
These are my two beauties: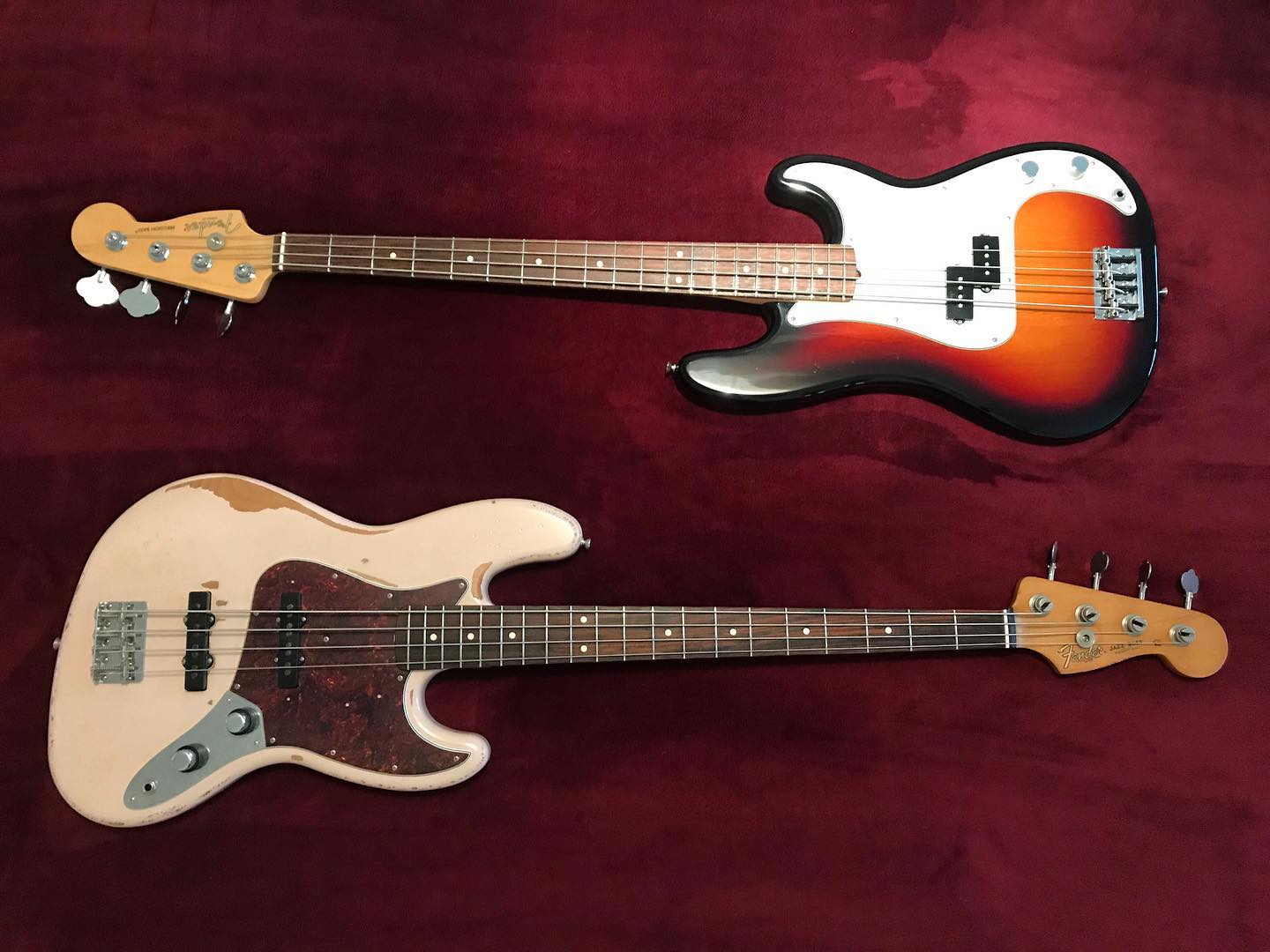 Top one is a Fender American Pro Precision Bass. The bottom one is a Fender Flea Signature Jazz Bass.
I am clearly a Fender boy

I have been playing for only a little over a year, but I was fortunate to find many instrument stores here in Germany where I was able to just try every single bass they had.
That p-bass is, hands down, my favorite amongst all basses I've ever touched. Everything about it is top quality, comfortable to play and it packs that classic p-bass tone that is simply unbeatable to me. Plus my huge hands love that chunky neck and string separation.
I'm also a Flea fan, but I didn't just buy his jazz signature because of that. First of all, I think it looks amazing. Second, it feels amazing, it's super comfortable and has a beautiful resonance. Those stacked tone/volume knobs for each pickup also give me a huge tone variety.
I got two basses because I was travelling weekly for work, so I wanted to have a bass at home (Berlin) and another at Stuttgart, where I was working from Mon-Thu. Now that I'm 100% of my time in Berlin I just cannot get rid of any of them. Plus, amongst the two, I can cover a lot of styles and tones…
…but you all know how good old GAS (Gear Acquisition Syndrome) works, right? I sometimes catch myself thinking "I should really get a 5-string one" and "wouldn't it be awesome to also have a Music Man around?" and "that Marcus Miller Fretless feels amazing!" and so on…
I can understand that

oh yes you can. with a P and a J you can play in any style you want ; I can't find any exception right now.
anyway welcome aboard, Fender boy !
Join the club

Welcome aboard, @gabriel and hope you enjoy your time here!
All best, Joe
Welcome, @gabriel - very nice basses!
Und schöne Neujahrsgrüsse nach Berlin!!

This is the kit bass that I built to start my glorious musical journey (or as my wife calls it making a racket). It was just a cheap $70 DIY kit that I found online. It has a few issues; mainly the electronics for the tone controls are super buzzy sounding because of improper grounding. Other then that it plays like a champ for someone just starting out. I forgot to shape the head when I built it so when I replace my strings I'll probably go ahead and do that.
I did have a few questions about what to upgrade as time goes on with my bass to make it sound and play better. And in what order should I upgrade things? I have a little cheap amp (not pictured) that I use when practicing. But even on that front I could use some advice.
at this point I'd say the most important thing is to do a proper setup , and to fix the electronics issue.
I was going to say something didn't look quite right

I'm now worried about your furniture - at work, not at home.
Is this your only bass?
Hehe don't worry about the work furniture; I have a tad more experience screwing that up
And yes this is the only one I have. It's also the first musical instrument I've ever bought too lol.
"Together", screwing that together
The reason I asked about this being your only bass is that when you're learning you don't know what you don't know - obvs - so one thing that can cause problems is not having an instrument that's set up right, and that can lead you to think you're doing something wrong if it's not getting easier.
Example; I played a bass for ages without realising that the action was way too high which lead me to needing far more pressure on the strings, slowed me down, and meant I gave up several times. Once I discovered that not all basses are created the same I got a set up and learning/playing became a joy.
That is an excellent point, @PeteP

. . . when @Ketricel starts playing, if something is "wrong", he might think HE did something incorrectly while assembling it, rather than it having a poor setup.
@terb is also correct, of course!

Cheers, Joe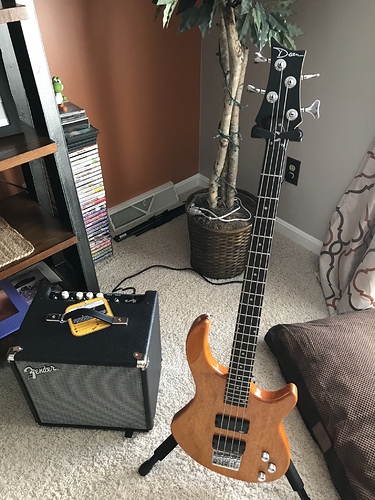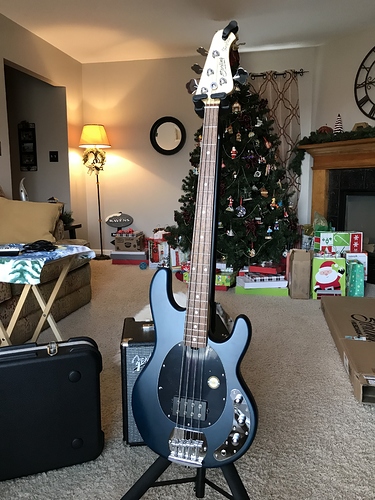 Got the Dean summer of 2018 and the Sterling Musicman for Xmas 2019. Don't play well enough to justify having 2 basses so I have a third one picked out for summer this year.
What's going to be lucky #3?