Your new place is really spacious! Very nice.
SBV looks good there against the white.
Nice @terb,
Love the area and your collection


Cheers Brian
What's the 2nd bass there (from the left)? My mind is struggling with the body. It looks like a lefty with right hand configuration
it's a Yamaha SBV 500 (end of the 90's), it's right handed but yeah the shape is very unique. those models are rare, you very probably won't see much …
I really like the look of that @terb
I love them and not so secretly want a SBV-550, even though I already have too many basses.
Great article here:
Interesting reading @howard but I think I'd have to draw the line at the flying banana


And then I had to open the link to the Univox Hi-Flyers


What have you done ?

Not my ideal situation, and part of the reason I wind up practicing on the back porch or going to my pops to his weekend practice sessions with the band. But this is my leatherworking/gaming/bedroom/practice studio. I'm sure ill have more room soon enough but for now it works seeing as I work most of my day away. but definitely in the "tight quarters" group.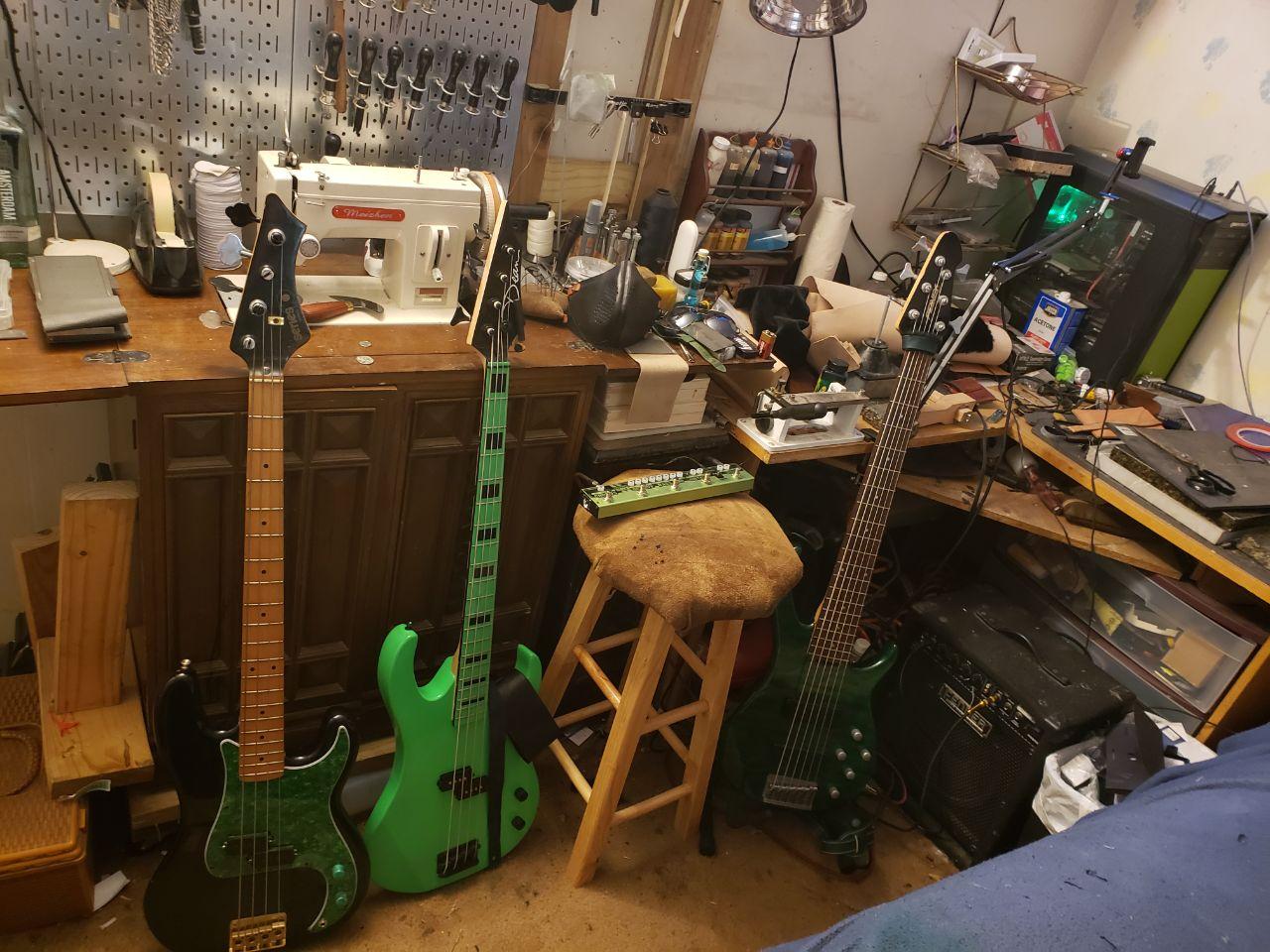 Very nice. I assume you positioned the basses for the photo. I'd be careful of leaving gear in front of a radiator
not at all, I leave all the instruments here … but I don't use this radiator

of course
The TC 2x10 looks like a great cab.
I played one concert with a TC 2x10, it worked incredibly well.
My practice space. I Use an audio interface and amp/effects in Reaper rather than keep the amp/pedals out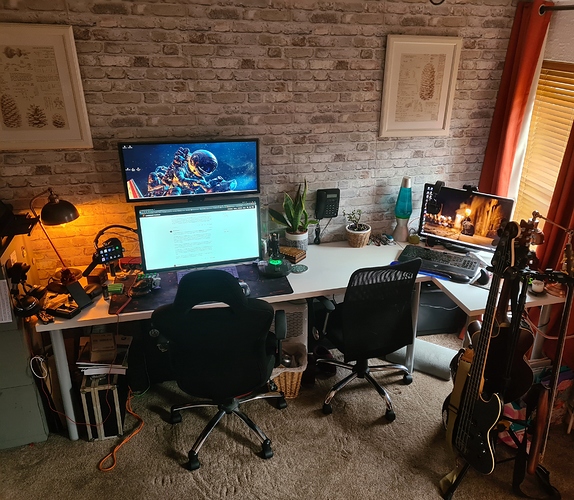 yeah i do like it, although i just use it in my bedroom so i don't really get a chance to kick it up. the bottom is the rs112 1x12 to fill out the low end some and it's nice too. they are both pretty lightweight, amazing how light cabs are these days.
Thanks mate, I love it. Great for some "Russ-time" when the kids go to bed.