I have a new rack in my cart for cyber Monday. !!
A rack full of new basses?

I honestly hope not. More like a spot to mix and match from home and grow just a tad.
I've only got my sites set on 3 unicorn basses, and most likely will sell one soon.
Well we are now back in our house again, and Ill got a corner of the living room for now: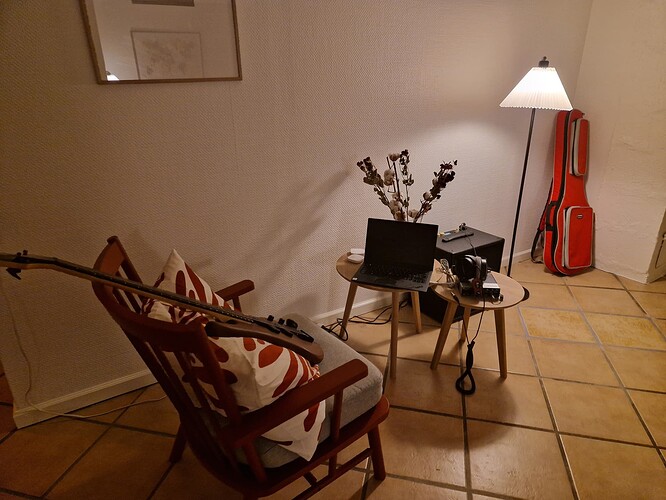 Later there will be a better chair, a real pc and more the other basses will be there aswell. Need a trip to Ikea, and get a Ivar to have the mixer and so on in.
That is a big upgrade! I remember the little counter space you used to use.

Now I have 12U of rack space to GAS for.
That bass rack is looking pretty empty as well… Might need to remedy that.

Nope nope, just got it down to that

Looks more than "decent" - happy playing and producing!!
wow ! that's a great space you have @howard , at last

My flat is so tiny the only place I can practice is in a corner of the living room. That will definitely be changing when I move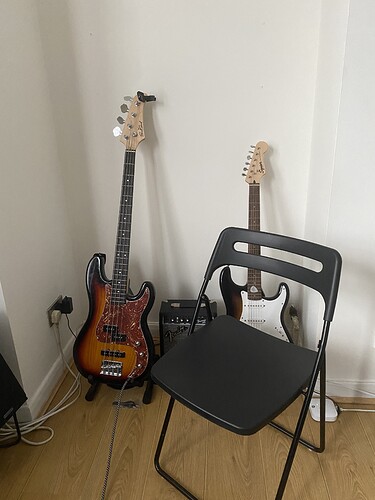 Really nice looking space Howard.
Looks great!
My only gripe about these types of desks is that there is zero storage.
Where do you keep all your bits and pieces of things?
Since I use mine as a home office as well, and for sax as well as bass, I have a ton of bits that need homes.
Well for the time being, my gaming area, are for now mostly my mixing station. The PC, speakers, bass chair and the mixer will end up together with the keyboard and a bass or two in my practice space.

That desk fits in really well!
My practice space will be made at bit like that
Beware, this desk is really triggering the synth GAS.