I just started to get into the 6 string world.
For right now it's tuned b to c. I may experiment later.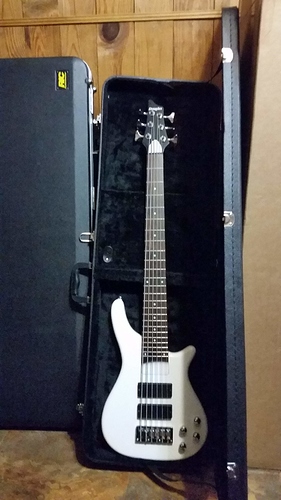 I'm also in the process of putting together a 34" scale 6 string baritone guitar. Tuned E to E .
That sounds real glorious. Please keep us updated.
I played one at a guitar center once…it was so weird. I do play a bit of guitar, and do the chords from guitar translate…but were so beefy…it didn't quite work, but also wasn't as bad as a similar chord on the bass with the lower strings in use. I guess modified chords would work and definitely solos!
Will do.
I've been working on it for quite a while but I'm unable to get to my shop to get to it and all the parts and goodies for it are upstairs in my self proclaimed studio, alas at this time I can't get to it either.