I am looking for a single stand for my practice corner that fits both P and J bodies. My current stand does not fit the asymmetrical shape of the J bass very well. It's off center, which makes me a bit uneasy every time I put the bass down.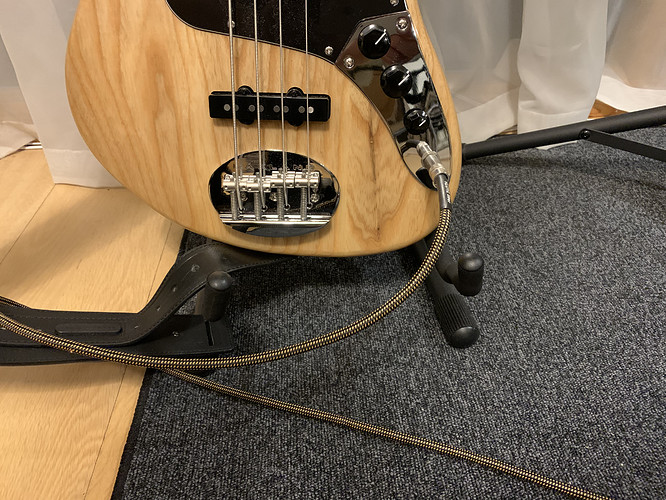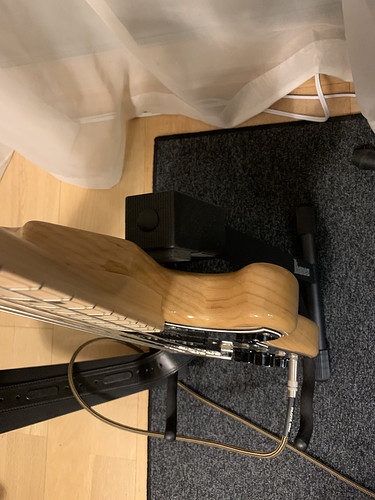 I've been searching for alternatives, and found the below model that holds the bass by the headstock. The problem is that the headstock is asymmetrical as well… I don't know how well it would fit.
Does anyone here have a similar stand and a similarly asymmetrical headstock?
Any other recommendations?