I received my new Kali LP-6 Studio Monitors today, and they sound awesome! However, I want to make sure I'm maximizing their potential.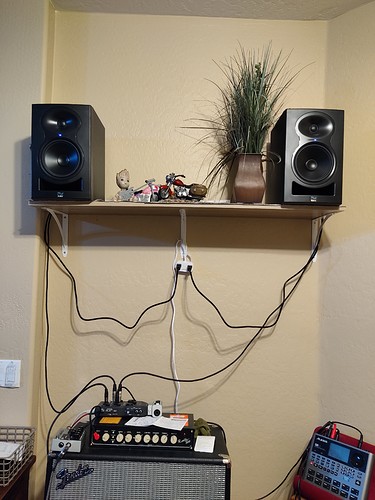 I vaguely recall one (or more) of you sound gurus mention something about optimal height for studio monitors being at ear level. Is that correct?
The shelf I have them on is 6 feet off the floor, which makes the top of the monitors 7' 2" off the floor. I'm 5' 8" which would make "ear level" around 5' 5" or so (just guessing).
With that said, would it behoove me to throw another shelf under that one for the monitors? It would be an easy task, but would it improve the sound at all? Would it be worth it?
Thanks for any advice.