Mine is just a lonely bass waiting to get played.
I stole mine from Kurosawa Gakki. They use it for the web page for their bass annex.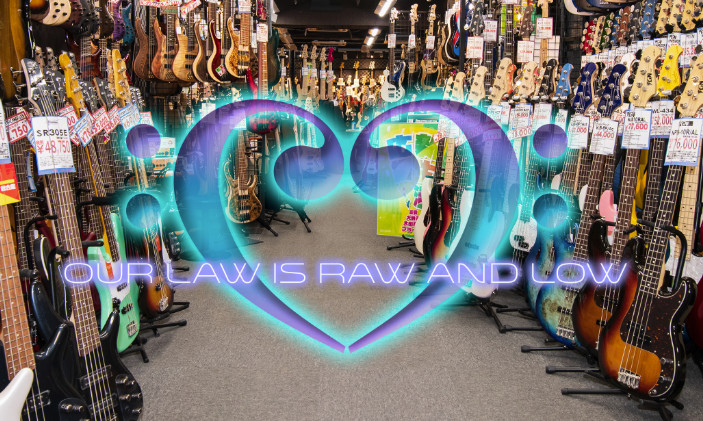 It's my favorite music store.
Your logo is pretty much invisible in the recently introduced dark mode… You might want to change its background from transparent to white.
I have always admired your style, @Korrigan . . .

Well…it's me. xD
Was in the process of moving stuff out of a barn for a friend into storage. I'm a big Miami Hurricanes football fan, and was wearing a homemade 'turnover chain'.
I just added mine for this post!! It is the shifter knob from a bread truck I used to own. I will try and come up with a more music related picture when I get a chance.
Just created one. Random picture of my bass till i sort out a proper one
Mine was desinged for me by my bandmate for our band. Original we started out with three: remco, hans, paul. Paul game up with name using our first and last letters. Hans then designed the logo when I mentioned I wanted to try to 'folkrock' some scottish traditionals. When Paul had to stop due to illness, Hans and I just kept the name and logo, so I still use it for my music.
I have that shifter knob in my office I had it on a forester and then on a legacy but the truck I'm driving now is automatic and wont let me put it on. So it just sits on my desk taunting me to get out of second gear.
Mine went with the truck… I should have switched it out before selling it. I also had the same skull on the 4 valve stems on the tires.