semi-related, and kinda fun to mess around with:
Is that Daria?

I wasn't going to go there

No no no - Daria looks much more like she's on the verge of subtly insulting you. These avatars do not.
Mine, which was my lefty LsL bass, switched back to my original Gravatar, a shot I took for my first cookbook. I'm proud of the shot and the book, but not what I chose for this forum.
So I again changed my avatar in the recent past. I thought I put together a keeper, a decent one, with the hand as either making the "L" for left handed, and/or also a depiction of plucking (if viewed from the player's viewpoint). Throw in the bass clef, et voilà!
But looking at it today, it hit me that it could also be seen as representing "loser"!!!

Be honest, did that occur to any of you when you saw it? I'm not that self-deprecating!
Being a regular signer (my spouse is deaf), I just assumed it was an attempt at the ASL for I love you. The only thing missing is the pinky finger, otherwise it would be perfect.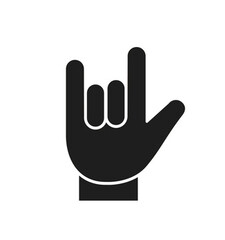 My stepdad is deaf. As an aside, Gene Simmons trying to copyright that symbol pissed me right off XD
Sara and I were pissed about that as well. In reality, it would have been impossible for him to copyright an ASL sign.
I know you are left-handed, so that's the first thing I think of. Because photography, I also think it looks like you are framing the bass clef.
You all are probably going to think this is funny (and I do know a very few ASL signs), but my initial thought some time ago, was that @Never2Late 's newest avatar was her representation of her geographical location in the state of West Virginia . . .

Certainly NOT any sort of loser! . . .
Cheers
Joe
Not gonna lie - it was what popped in to my head. But not that you were one, more like you were taunting

Got a good laugh out of it actually
Thanks for the replies. Whew!
I had not thought of some of the ideas you all presented, @PamPurrs, @John_E, @kristine, @joe!
And as for taunting, @howard, I didn't think of that either (although I do sometimes picture a nice big "L" stamped on the forehead of certain people in the news who irk me

).
Yes, I can see West Virginia in the shape, now that you pointed it out, Joe! But, I am not located in "wild, wonderful West VA," so we can scratch that off the list.
Now to think about whether or not to keep this avatar, revise it, or find something new. Decisions, decisions!

Hello were you the one that uograded a gretch G2220
Yes - I'm the only spidey9 on this forum.
What high mass bridge did you use on your Gretch G2220. I bought one 5 hole and the pattern it slightly off. Im looking for an exact replacement.
Rich
What High mass bridge did you use and did you need to drill new holes ?
Thanks
Rich