In my option I believe DIRE STRAITS was an underrated band. Anybody else got bands they think were underrated.
Alan Parsons Project. When you talk about the prog acts of the 70s and 80s they never come up, and they should.
There's entire genres of bands that I think are underrated

If I had to pick a few that I have gotten in to recently I would probably go with Oathbreaker, Deafheaven, pg.lost, Syberia (the Spanish band, not the Norwegian, Italian, or Russian ones - unfortunate name), Sleepmakeswaves, and Gouge Away.
Even more concisely:
Most bands on 4AD
Almost all bands on Pelagic Records
Many bands on Deathwish Records
A large number of Japanese bands popular here but unknown elsewhere - Supercar, Polysics, Unlucky Morpheus, Capsule, CQ/Tokyo Shoegazer, etc
A lot of '90s electronica like Underworld or u-Ziq. The entire Warp Records catalogue. etc.
Dash Rip Rock, Big Sugar, Dolly Rots, Evan Johns and the H-Bombs, Sonny Landreth, and everyone in this group that is posting up original material!!
?? They were pretty much the biggest band on the planet at one point? Great band though.
Almost every band I have ever liked was somewhat underground. But the one band I was always shocked that they never became big was curve
Curve is fantastic, as are a lot of the other bands in their circles from the time, especially on their shoegaze side.
Cerce, Ancestors, Battle Of Mice, Botch, Bordge, Black Tomb, Doomriders, Dvne, Made Out Of Babies, Pigs, Pyraweed, RAMA, Ursut … just to name a few … maybe I listen mostly to underrated bands

The Darkthrones
They were bringing this kind of sound in 1961.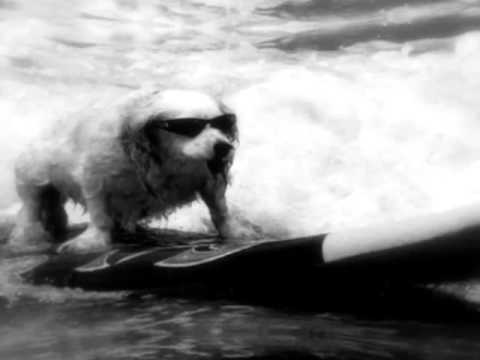 The Immortals too:
The early 60's are an interesting time in music. Lots of experimentation and transitional stuff before the Beatles hit the mainland.

Whoa. I like that Immortals song more than basically anything the Beatles did.
For sure, all the '80s electroindustrial bands. My favorite was (and still is) Skinny Puppy.
Also all the stuff like Lords of Acid and My Life With The Thrill Kill Kult

Massively underrated.
I would say all the post-punk stuff too (my actual favorite genre) but that's (finally) all highly critically acclaimed now.
I honestly don't know why Band-Maid isn't bigger than they are. They are terrific musicians.
Misa started on a Fender Jazz, but now plays her signature Black Cloud Reserve bass
They are pretty huge - I mean, they fill venues the size of the the Budokan. And they are big enough that they can release their songs in Osaka-ben and get a second hit from them

Same song, just in the second it's in the kansai dialect and they are dressed as Maiko (basically, Geisha Padawans.)
Misa is great in the Maiko video but the real star is the drummer with her expressions ("make this end soon please!")
Agree though, they are freaking great.
Underrated? Over 100 million record sales, 4 grammys, 2 brits, Rock and Roll Hall of Fame. Brothers in Arms No 1 in UK and 288 weeks in the charts. No 1 in the US for 9 weeks, first ever video played on MTV, Live Aid etc
I'd forgotten the "first video" thing but yep, and it was actually a big deal at the time.
Massive, massive airplay at the time. They were everywhere.
Discovered those bands last year only, but absolutely love them
That's where I placed my first order for vinyls this year

Some musical genres are simply not made for a mainstream audience


… no matter the quality.
I've been slowly sliding down into some of those genres over the last few years… So much left to discover still
Surf rock sounds quite special… especially for the time it was released