Are you saving for a new bass? What bass are you buying next?
Look, I already have enough basses… stop trying to convince me to buy more



But probably a Jack Cassidy semi-hollow, maybe a Cort A5 Beyond multiscale.

Not considering any at the moment, very happy with the two I have settled on.
If I were buying, it would be the one remaining Ibanez SR2400APL I know of that is still for sale. But no current plans and I deeply hate buying new instruments so I wouldn't anyway, except they never turn up used, and this is in fact the last one I know of for sale.
There's heaps that I would like but no plans to buy at the moment.
A master built Warwick would be nice but pie in the sky realistically
I do keep looking at stuff however but I'm managing to talk myself out of pressing the buy button by asking if a new bass would really improve my playing ability. The answer to that is a resounding no
I object to all the replies as being nonresponsive
I constantly put money in savings, for no particular or specific goal. Part of it is my long term savings, and part of it is the "slush fund" for whatever Sara or I decide we want or need at the moment. We quit using credit cards 3 years ago, so now we just "borrow" money from savings when we want something.
With that said, I don't have my eye on any particular bass at the moment, but if something sets my pants afire and I must have it, I will just buy it.
If I have to save up for a bass, it's too expensive.
I have no idea what bass I would buy next, I already have my Ibanez. If I did it would be one of these, or a shortscale P bass from sandberg
Custom short scale multi scale. Why not? It's a long game. The last one took 5 months. Hopefully this one is sooner.
I have a passive Yamaha P/J, so naturally I'm looking at something active! I have spent a lot of time looking at the G&L CLF L-2000. They have a peacock blue one for sale from their Custom Shop that makes me want to sell my car, buy a bicycle, and use the remaining money to give this bass a new home. Or maybe sell the kids and keep my car…
Selling the kids will save you so much money in the long term
Depending on the state you live. I could also get expensive after sales. Lol.
Frankly, nothing. I have a jazz bass. I have a P-bass. Yamaha isn't making anything left handed these days, and no one is selling them on the used market. A real left handed Stingray goes for about $7,000, so that's out. The only thing I would be interested in is a Suhr bass, but in my discussion with Jerry Welch of Jerry's Lefty Guitars, he would have to order at least ten to move up in the queue. I don't care how many colors they come in, I can't afford $40,000 in basses at the moment. Unless you guys want to do a bulk buy on left handed basses

So, I'm good.
Having just bought my Schecter, I'm still super happy. Plus I still have the Ibanez for now. But if I had to pick right now… I'd have to go with the Reverend Decision P.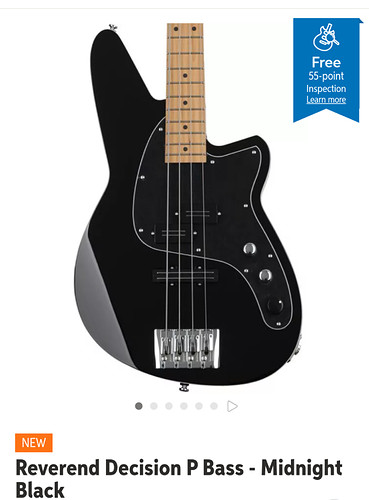 Most likely an LTD Surveyor '87. There's a lot of basses I like, G&L L1000, Reverend. But this will be on the market a very short time.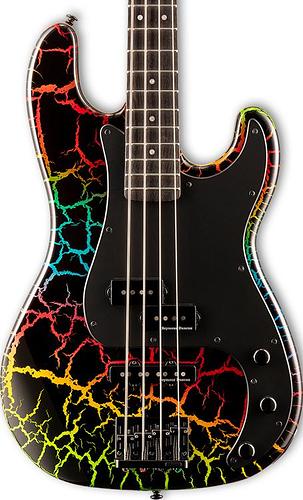 A simple change of identity should sort that
I just bought a 2001 Carvin B4 last Saturday, and it should arrive tomorrow.
I'm on a quest for the perfect Carvin bass (for me), so once I get that home I'll know if I'm going to buy something else or not.

I just bought a new Fender Aerodyne Jazz bass, so I'm not buying anything . . . for a while.

Down the road a ways I'd like to get a fretless bass and/or possibly a 5 string.