Yeah, she's just a bit talented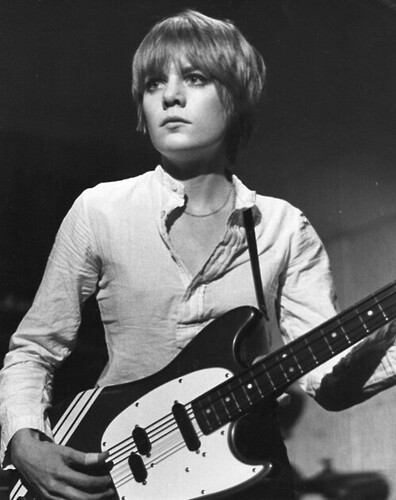 I'm wondering about Tina Weymouth's bass in this photo and the following video.
I'm not sure if this has been posted here before, but I noticed the neck pickup on this bass. I would guess that this is a Mustang bass, but the pickups look different from other Mustangs I have seen. It looks more like a J/P than a P/J. Does anyone here have some insight that they can share about this bass?
Thanks.
Custom basses.
Not a Jazz pickup, but looks like a Duo Sonic pickup in the picture (more than 4 strings, actually 8). I can't make out the poles which makes my think Duo Sonic
The video I can see a hint of the poles, which makes me think a Musicmaster pickup on the neck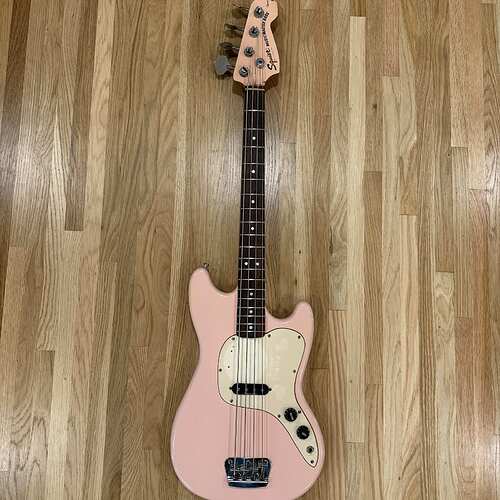 And the P-bass pickup in the middle position is definitely custom as Fender didn't add them until the 2010s to my knowledge
As you can tell, Duo Sonics, Musicmasters, and Mustangs all had the same body shape. Could be any of them
They are also missing the selector switches Fender puts on "Mustangs" so again, custom
Thank you. I felt there was a good chance that it was customized.
14 year old Alli Cazaam: Prince gave her this song before he died and she funked the **** out of it. Featuring on background vocals, wait for it…Prince!