Whaaat? So that's what, 7 dials in total?
Volume
Tone
Pan
Eq?
What else? Toaster setting?!
I thinks it's
Volume
Balance
Passive tone
Bass +/-
Treble +/-
Mids +/-
Mids sweep
And you missed the active passive switch.
Blimey, that's mad. It'd take me half an hour to get ready to play!
Oh yeah, I see the switch now. 8 fiddly things!
Correct: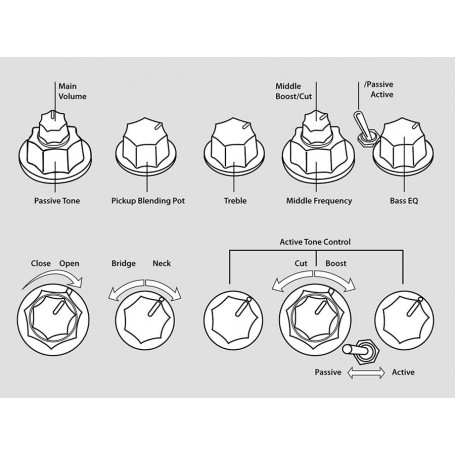 It's Chuck Norris' bass.
"How many knobs does Chuck Norris' bass have on it? All of them."
I want one of these…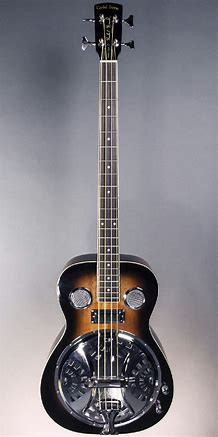 Anybody else?
No?
Nobody…?
That's okay.
Maybe it's just me.
Looks cool. What do they sound like? Looks "twangy".
Looks like a Banjo made from cans


Cool found!
I've seen a beautiful used Fender MIM Deluxe Jazz Bass from 2012. It's active. Anyone know if these are any good?
Google says this is a Regal RD-05 Studio Series Resophonic Bass Traditional Sunburst…
Lol can you repeat that 5 times.
I tried to say it once. Now I have to untie my tongue.
I really, really like Sire. I've got the V9 and it's a monster - I love it. And, they all look very cool.
I've read where people have talked about the active electronics used in those models seemed to take away from the sound. Whatever that means.
Having said that, your ears are the best judge and preamps are replaceable if you like everything else about it.
"It doesn't sound precisely like the other tons of identical sounding Jazz bass models. HERESY!"

@Howard's love of the Fender Jazz bass knows no bounds!
I actually do love the J and P. Especially the P. I just like making fun of the Fender cult