This is fast becoming my favorite thread on this bass related forum.
I need to eat less and practice more.
Oh my goodness!

I went to a very expensive Korean BBQ restaurant here in the US and had an experience I didn't really understand.
It seemed like they took all of the parts of a pig that I would consider the best and discarded those to only bring us the parts I wouldn't normally consider eating. It was not a pleasant experience.
My question is this. Was that a cultural thing or just a bad restaurant?
Sounds like you went to a place specializing in what in Japan they would call "Horumon", an organ-meat based subcuisine.
Korea has a subcuisine like this too but I forget what it is called. I don't like it either.
Usually for normal Korean BBQ (or Japanese Yakiniku) they will bring relatively fatty but still normal meaty cuts, usually things like rib cuts (galbi). In other words, exactly what you would want

Just put the brisket onto the pellet smoker, midnight in Melbourne will give you an update on the progress in the morning,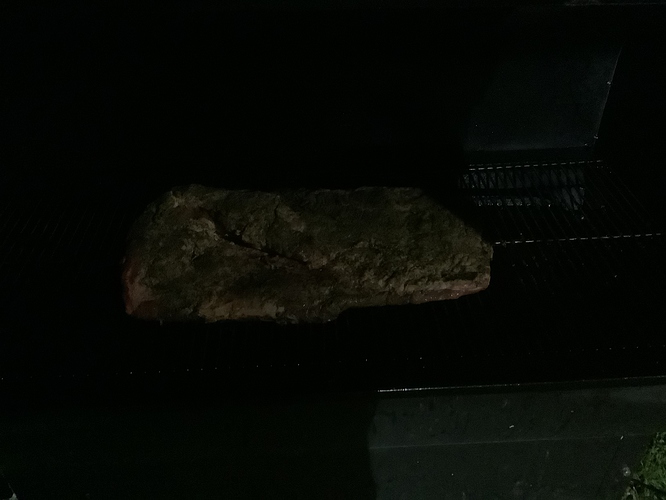 There's nothing like a good brisket, and that looks amazing.
Hey, I live close… send some my way!
O.k.
You asked for it
This all looks… professional and amazing.
Looks really nice @TheDutchGerman,
The eggs are supposed to be really good😎
Great presentation
Cheers Brian
Nice! My dad used to have a Big Green Egg, looked similar to that.
When I started this thread I never guessed so many people would show up with such serious grilling and barbecue skills.
This thread never fails to make my mouth water.
if you ordered makchan that is the Korean version of chittlins which is either cooked in a stew or sliced and grilled like Samgapsal
Not chittlins. Just lots of pieces I didn't recognize with very dense fat.


Yep sounds like a bad restaurant…I haven't been out to eat Korean BBQ in so long…damn. I'm hoping to go to Seoul in April to walk in the commencement ceremony for UMGC there will definitely be meat burning on the grill, kimchi on the table, and soju in the glass. The a trip to Nakwan to music warehouse district and see if I can score up some bargains.
Man, ishiyaki bibimbap is sounding pretty awesome right now.
So here I am craving Korean food and my Korean wife wants to go eat curry tonight for her birthday…LOL
Well to be fair Japanese curry is hard to beat too