All active pickups require a battery to work

It's been a long day​:crazy_face:

. Your absolutely right.
My bad.
never really put a lot of thought into how it works. makes sense

it gets rave reviews from everyone that plays one
You're not wrong @John_E
I've read a lot of reviews and they're all good @itsratso ! That's making my argument for restraint an attempt to draw out the time to actually purchasing one so it doesn't look so much like an impulse buy

@REPA, remember that impulse is a function of force multiplied by the time it's applied over
J = F(t2 - t1)
Looking at it mathematically, it's only right that the impulse to buy increases as the force of your attraction towards this bass is multiplied by the longer time you look at it.
You are doing yourself a favour by buying it NOW, thereby preventing the impulse being oh, so much stronger THEN.
Not that I'm looking but I think that's the headless Ibanez. I think the white is the full scale and the gorgeous matte green is the short scale.
Like I said not that I'm looking but

Thanks @MC-Canadastan . Now I'm completely confused

Welcome to the forums @Krussell29 . It's made by Ibanez.
I believe you may be right @Barney buy I couldn't get such an artistic pic of the Sea Foam Matt one. Not that you were looking

Ik only one is SS, but here is quick view for all 3.
For pre order on Reverb, making 50 of each%
First thing I noticed about the first one I started looking at (black 34")
He has old style adjustable bridge mutes, but more telling then that, he has ramps built on all 3.
Now I know I will be looking for a MM ramp now. Al @Al1885 planted that seed a while back, but now this, one of my fav bass players, on my favorite basses,. Yea, deal is done now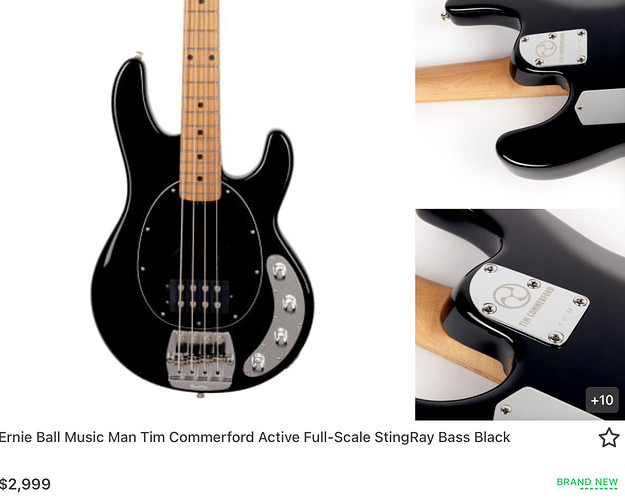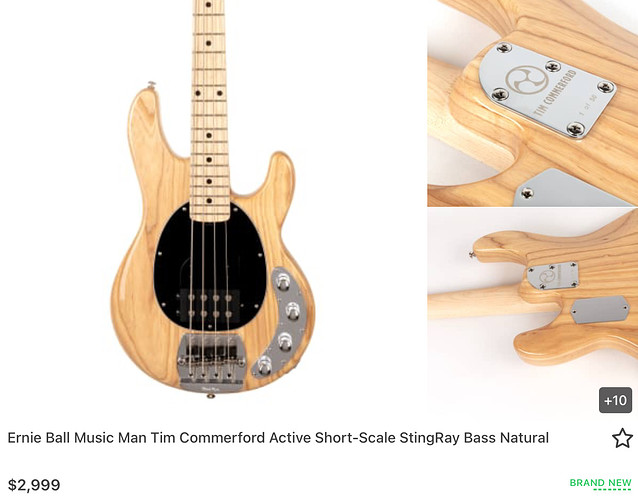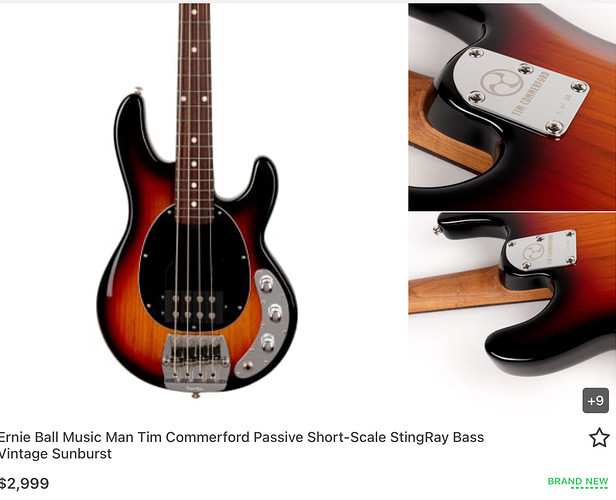 The Ray is the best sunburst available IMO
@T_dub. I just bought the cnc machine. I know it's not a cakewalk getting start on that but I'll be making a butt load of ramps. I'll be sure to send a prototype your way when I get my cnc skillz goin, lol.
Oh and also I just put an order in for the fretless graphite neck from Status. Love my jazz neck. It's going to take a while to get here.
I am a cnc programmer / machinist by trade, oh what fun we can have,
Let me know if you would like to come by and help get you ser up ai anyor all ways
Oh no way, you know I'll be picking your brain on this. Many thanks in advance.
Just saw this modded SS SBMM stingray on Offer Up
Looks like an interesting mod.
Like he tried to make a SS of the discontinued EBMM Cutlass (p bass) modded with the SBMM SS Stingray.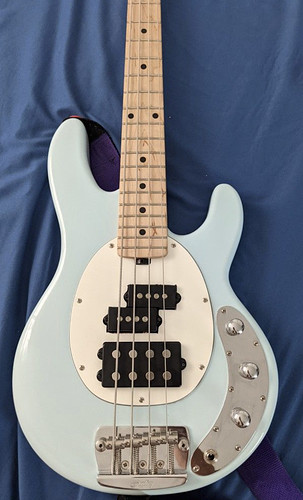 Add Says he added Seymour Duncan 1/4 pound P pick ups with upgraded wiring harness with 500k pots and is set up as Volume / Volume / Tone knob configuration.
Still passive, he did no modding to the back of the bass, and no active preamp.
I wonder what that would sound like? Potentially it should be pretty awesome
I think I would still go for a HH over that, I really like the double-buck setup. MM/P might actually be too boomy. Never know though.