Since I play one, figured it was time for a little dedicated short scale love. I'll start with this:
Some goodies in this thread:
I think there's one more too

Yeah, there's another thread too that I was kinda hijacking so I figured I would start a thread that would belong to everyone.
Here's a few from the other thread and some new ones too:
Right here in Chicago and ALL their basses are SS!
And it's always sold out big brother
I've got to give it some love first as I need to clean it up and restring it, but I've got this Squier Bronco Bass from ages ago which cost the princely sum of 3 pints. Yet to play it but looking forward to it -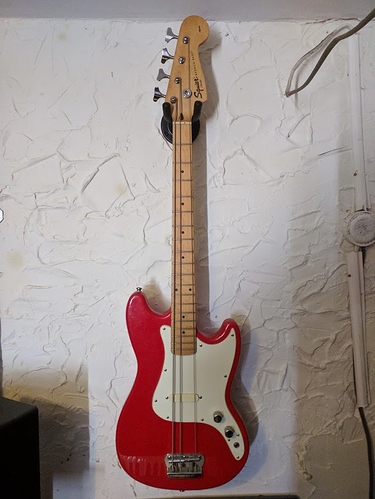 Nice, very clean looking. A lot of times the proportions are a little wierd looking on ss.
Definitely! Look at the headstock. It's nearly as big as half the fretboard! Or at least, it looks like it should. Odd things aren't they

I have an Ibanez Talman TMB30 short scale that is fantastic. I swapped out the stock pickups with a set of Dimarzio Area PJ pickups and still have under $350 (US) in it.

I really like this one, reminds me somewhat of the Gibson Grabber.

it's a 32 or 34" so not really a short scale, and starting at $2100

I have a Gretsch G2220 Jet.
It's inexpensive, basic bass, good looking, and solidly built with very good craftmanship. Look it up. All good reviews