Are you going to train him @Mac ? I'd rather face a pack of wild dogs than an enraged wild horse…
He will be slowly trained possibly for riding but he will be too small for me unfortunately.
He's very quiet and kind to say that he doesn't know or have any need to trust me.
We have 8 Brumbies in total from all over Australia.
And welcome yet another addition to the herd !
Riley lost an eye during a round up and was bought by a friend who has kindly passed her on to us.
She'll actually be a lightly worked addition once she's settled in ( fence checking)
I always wanted a quarter horse so I'm claiming her as mine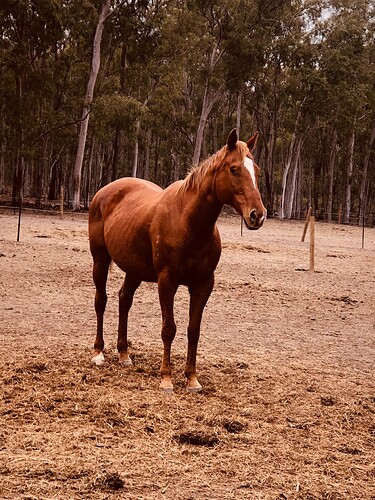 Since last posting in here we have lost one doggy but rescued another.
This is Jack (left) the week he came to us. Posie (right) is ok with him at this stage.

And Jack a year later being a bit of a numpty in a hen relocating box of straw.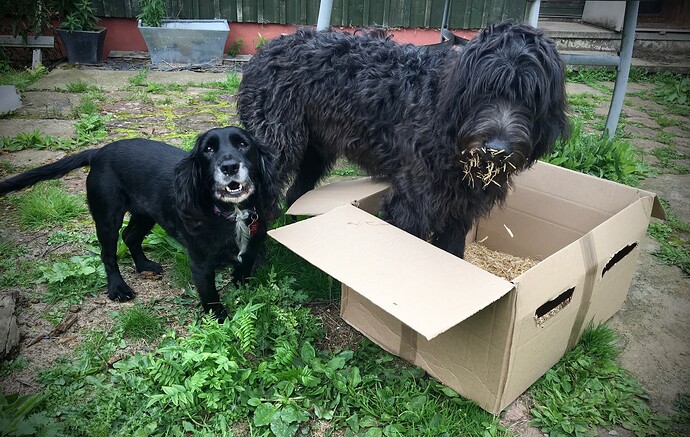 He's had a haircut since this photo.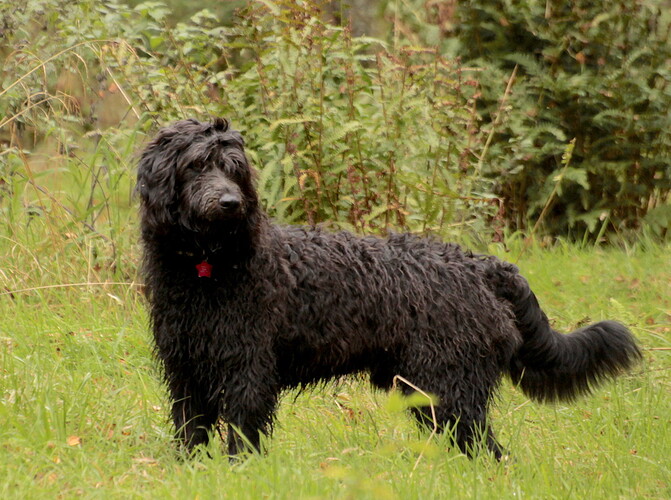 I read that in the hope that it was a Labrador. I guess it says something about my life these days…
Riley's a beaut @Mac ! Give her a carrot from me
Do you do all your own farrier work btw?
Thanks @Ed
I do a bit of farrier work and then a couple of times a year get a professional in to do any "balancing " or specialist trim.
I have been browsing a few trimming courses recently and will probably take the plunge very soon
Good idea - farrier work on the whole herd must cost a fortune…
$30 for fronts only , $60 for a full trim per horse @Ed.
That's every 6 weeks potentially
That's pretty pricey! Still, a good farrier's worth his weight in gold…
I've done a little bit of trimming and I reckon they definitely earn their money @Ed .
I was ready for a break after the fronts on an easy to do horse
I think $60 is a bargain for that kind of work. For example, in comparison, taking my dog to the groomer's for a bath and nail trim is $40.
The price of the mobile groomer for my 10 lbs dog used to be $70. Now, with gas prices tripling, it's over $100.00.
Wow! Yea that's steep. I'm a cheap bastard so I usually bathe her myself but sometimes I get lazy and take her. One place is across the street and the other 2.5 miles away so I've never done mobile.
She's a Bichon (hypoallergenic), so she gets full grooming. In addition to a bath, she gets a haircut and style, plus her nails trimmed. Maintenance on hypoallergenic dogs is steep.