No, I'm serious. If it wasn't for the lizards we'd be overrun by scorpions.
Oh not pets and you're not feeding them scorpions. Now I get it lol
That's crazy but also very cool!
LOL I live in the desert where scorpions and rattlesnakes are a part of our lives. Any creature who controls those pests is a good friend of mine. Unfortunately, we also have roadrunners who come along and eats the lizards, so it's that whole circle of life thing going on in my backyard .
(and then there's Wiley Coyote chasing the roadrunners, but that's a whole 'nother story)
my cat, Momo, just fell asleep on my leg like this one day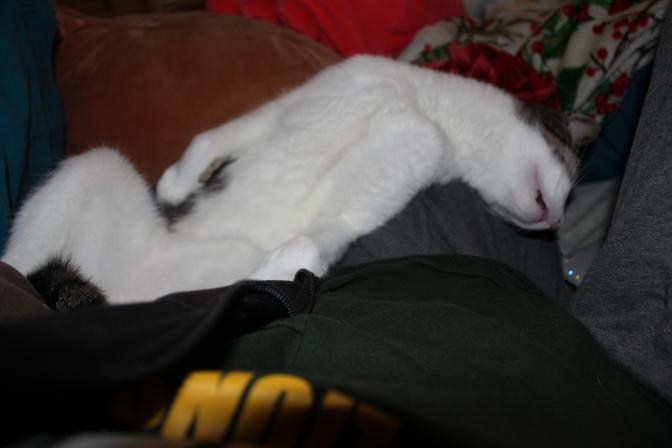 So rescue number 12 landed at our place today.
Tango, a 7 year old Clydesdale/paint cross has had a bloody hard beginning to his life including being bound around his legs in some weird ass training method! He's safe now after facing being put down.
He's a little shy,allegedly prone to kicking out ( who can blame him) but seems chilled enough when I was in the yard with him tonight sneaking him liquorice.
So ladies and gentlemen I give you Tango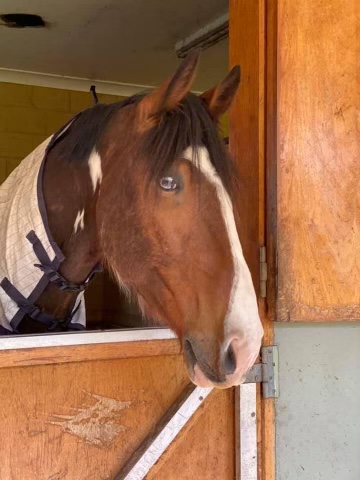 You're doing great work by rescuing these horses.
Way to go, @mac - makes you a hero in book any time of the day!!
Good for you, @mac . . .

. .

Cheers
Joe
Thank you @howard @joergkutter and @Jazzbass19 but it's really them that's rescuing my state of mind. I find their company so much easier to bear than peoples and in all fairness my wife is the horsewoman. I just talk to them .
I lost my bottle for riding , driving and motorcycling to a great degree after my "accident " 18 months ago. Hopefully it will return but at the moment their company is pretty good compensation
I can imagine… no bitching, no moaning, no talking back…


@mac I award you the Good Horsekeeping Seal of Approval!
Nice work @mac & Jo😎
You just need to get to the bigger property, like I said in an earlier conversation, bigger property more ponies​:sunglasses:

Some do! But unlike humans, it's endearing!
My grandfather used to tell me "horses are the most beautiful being of creation". I'm not religious at all, but I tend to agree with grandpa!
As a former horse rider and someone that was involved with horses until some years ago, I'm especially touched by this. Thank you @mac! You reminded me how much I miss being around horses. Just seeing that picture I can smell it.