I would like music/TAB images from the videos attached to lesson pages.
Thanks Josh, I just printed everything.
Whatever is in it as soon as it's available* … TAKE MY MONEY




(* maybe never but I live in hope , I just can't get on with any other teacher )
@JoshFossgreen you'll be missing a real opportunity if you don't make Hysteria the next course's Billie Jean
Seriously. Hysteria. Module 4, no later. It would be the perfect homage, skill-jump wise.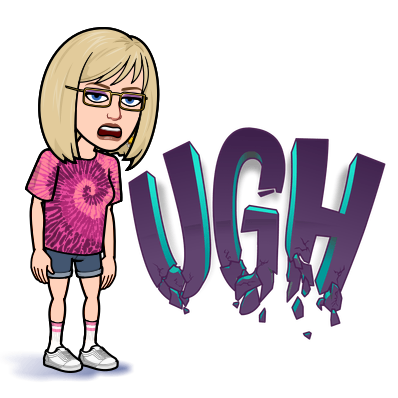 I hate that song, but if it's part of the course, I'd force myself to do it.
I have a very open mind to music but simply cannot get into this Hysteria tune by Muse at all.
I will stick to this one…
I mean, Hysteria is a stadium rock anthem. Heavy radio rotation at the time. Made it up to #9 on Billboard. It's been used as a NHL hockey team walk-on song. It's not like it takes a very open mind - it's pretty mainstream really

I guess Def Leppard's was too, lol.
Yeah, I like Def Leppard's version much better than Muse.
Well, regardless, it's an iconic, cool and interesting bassline. And extremely popular. Just not easy.
Perfect intermediate course analogue for Billie Jean.
Would say Hysteria is much harder compared to Billie Jean. I never really struggled with Billie but Hysteria is hard to play right.
I really dig Muse and I personally love Hysteria by Muse. Even got the latest album in vinyl!
I'd love to learn the bass line to the song 'Freight Train' by Elizabeth Cotten.
Edit: At a much slower speed

I was answering the question posed at the beginning of this thread.

Yeah, I know. I was just joshing with you (pardon the pun)
But seriously, if you want to learn a song, go for it!
Don't worry about the song, got some pretty cool cars in the video


Cheers Brian
I think the one thing I'd like to see in the next course, which I was hoping would be in this one, is lessons on playing scales across more of the neck. Yes, we learned the major and minor finger patterns, but we didn't really venture too far beyond the "home" position. I realize I can map out the neck for a particular key on my own, and I definitely will, but I know pentatonic scales are the hip thing to know and it would have been cool to have more of that, especially to practice on our own time.