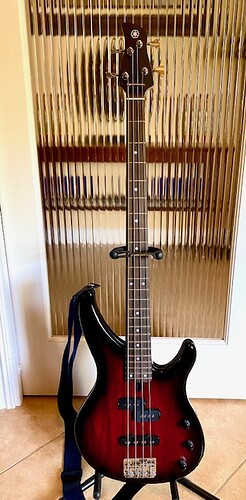 Just started playing bass. I figured I couldn't go wrong with this Yamaha TRBX174. The price of $220 made it an easy decision.
Excellent looking bass @walshwerks2020 !
Welcome to the forum! Feel free to tell us more about yourself over in the Introduce Yourself! (2023) thread.

What brand is that @cheeze_pizza? I like orange basses…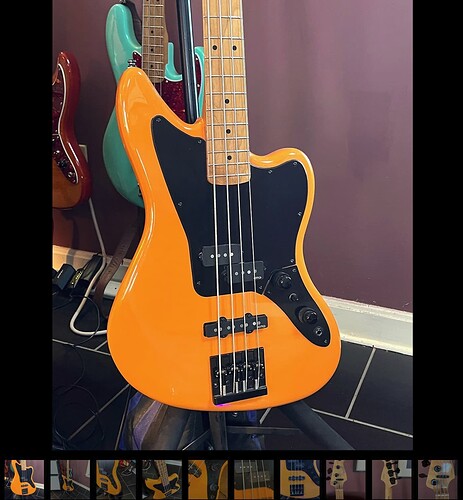 I'd guess a Wisconsin Extra Sharp.

#4. When will it end? Was looking for a P-Bass and had one picked out that was on sale, but I kept picking this thing up and it didn't hurt that it was pretty inexpensive. I like the color and I really like it when the headstock matches. Anyway, the sound out of this thing is different than one of the other P-Basses. A little more bite or something, plus the neck feels better to me too. I did the initial setup myself. I think some fret work needs to be done on it so I'll let a pro handle that. Only one problem with this bass is that there is some awful noise coming from it so I'll be opening it up this weekend and having a look. I suspect that a grounding wire isn't attached somewhere. I've also ordered some copper shielding tape and having a go at that this weekend. The noise goes away when you touch anything so thats a big clue. Anyway, I love this bass. I wonder what #5 will be?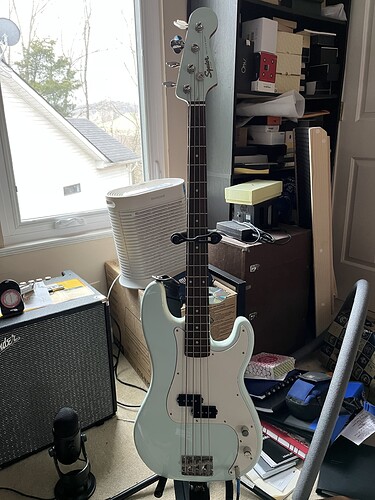 I absolutely love that color and the matching headstock is just the right touch. I played one like that at the Pinesville GC over the weekend and really enjoyed it.
There is nothing better than Wisconsin cheddar…
I didn't think it was Fender because the the pups and control plate, someone definitely gave that bass some love
"End"? I don't even know what that word means in this context.
Nice bass. My son has the matching Player Jaguar guitar
And a great decision! Really nice first bass, I started on the older RBX170
Man, don't get me started on tonecheese.
I find that Mozzarella imparts a soft yet smooth tone…

True.
But I shy away from Havarti for the bass body. Prone to dings.
On Italian basses, I prefer Parmigiano Reggiano. It is brittle, but I dig its crisp percussiveness.
I think Roger Waters uses worm cheese
Still waiting for the dinner invite…
This really belongs in the Show Us Your Cheese thread